Is This The World's Most Expensive Taco?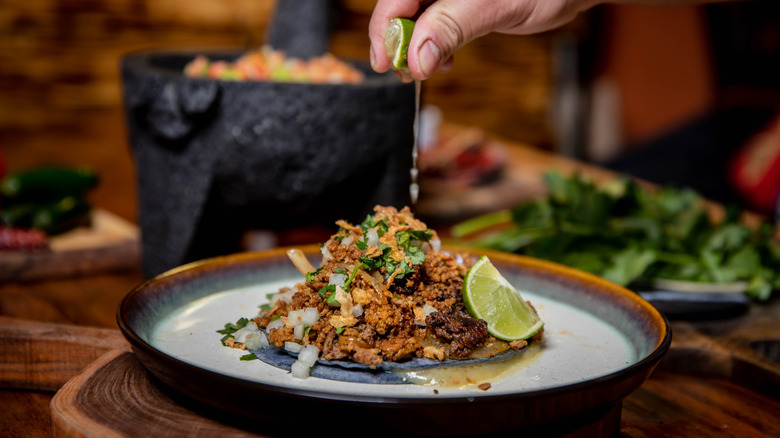 Toasted Pictures/Shutterstock
Tacos are a Mexican staple that are thought to have originated in the country long before Spaniards came to shore. In fact, evidence of early versions of tortillas were found in the Mexican state of Chiapas and are thought to date back to around 1500 B.C. (per Vallarta Eats.) 
Like most dishes, tacos have changed a bit since their inception, but they're still widely considered an affordable, convenient, and easily customizable dish. While traditional tortillas are made of ground corn, flour versions of tortillas are also common, and fillings usually include a variety of meat, fish, veggies, legumes, and more. Some taco recipes even include fruits like mango and pineapple.
In the U.S., you'll be hard-pressed to find anyone who hasn't enjoyed the occasional Taco Tuesday featuring a salt-rimmed margarita and a hefty portion of chips and salsa. Even factoring in inflation, the typical cost of a taco ranges from $2-$4, making it one of the most cost-efficient menu items. However, all that is changing at Mexico's Grand Velas Los Cabos resort, which is making waves for its redefinition of the taco as a luxury food (via CNBC).
This taco is gold ... literally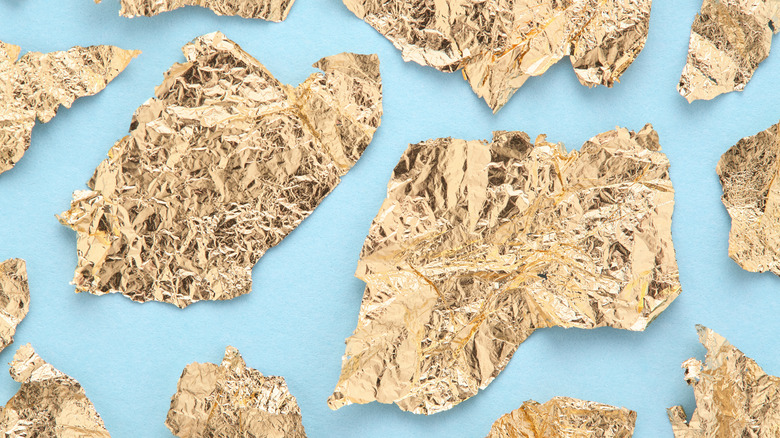 Julia Manga/Shutterstock
The taco in question can be found at one of the resort's fine dining restaurants, Frida. How fancy can a taco really be? You might want to take a seat. Frida's taco is priced at $25,000, and features ingredients most people have never tried like kobe beef, Beluga caviar, black truffle brie, lobster, and gold (via CNBC.) Yes, gold. Not only is the tortilla made with edible gold, but the taco is also topped with delicate gold paper, making for a taco that is as visually stunning as it is expensive.
While most diners can only dream of trying a gold-infused $25,000 taco, know that the taco is only available to those staying in the resort's presidential suite anyway. Further, the taco requires a $12,500 deposit. For that amount, one could save a bit of money and try one of the more affordable items at Frida, like its $1,000 smoked jumbo shrimp or $460 tortilla soup.