How Restaurants Are Responding To Gen Z Leaving The Dining Table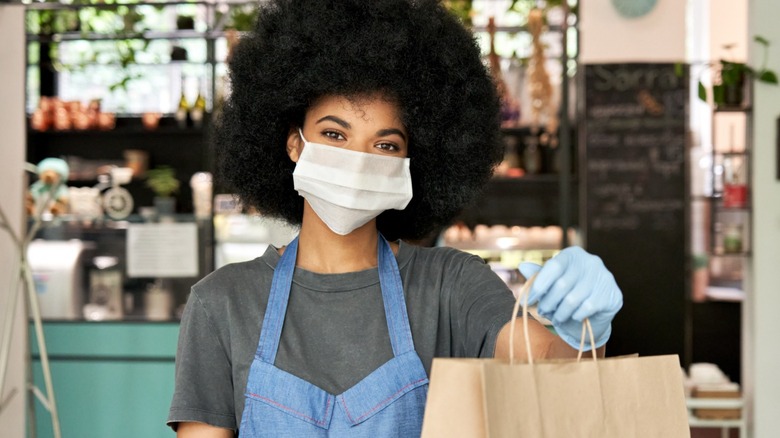 Ground Picture/Shutterstock
As each successive generation comes of age, restaurant owners are challenged to adapt to not only survive, but hopefully thrive. That's just as true with Gen Z as it has been with any other group. For owners of dining establishments, though, this particular coming of age presents a special challenge.
According to the NPD Group, Gen Z members are dining-in at restaurants far less than either Gen Xers or Millennials did when they were in the 18 to 24 age bracket. From February 2021 to the same month in 2022, Gen Zers patronized a restaurant to dine in 66 fewer times on average than Gex Xers did in 2002. NPD says this has been somewhat of a developing trend, though, as Millennials also dined in 40 fewer times per person per year than Gen Xers did when both groups were 18 to 24 years old.
If it seems like the rise of Gen Z has coincided with the rise of food delivery services like GoPuff, you just might be on to something there. Like these relatively new platforms, restaurant owners are also using some creative strategies to reach this young generation.
Restaurant marketing is(n't) a game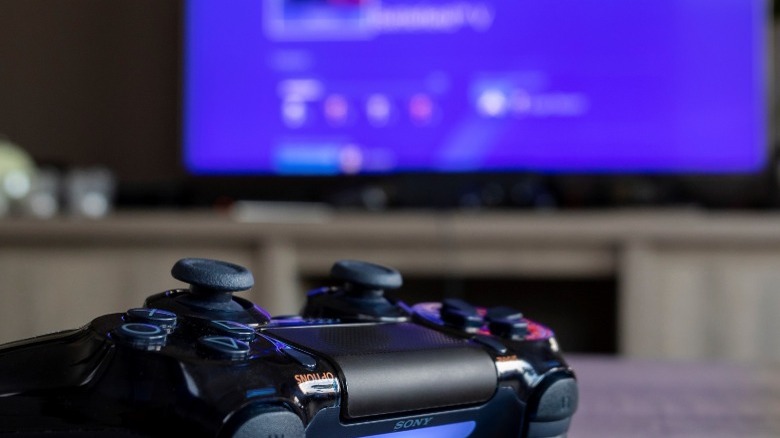 Joeri Mostmans/Shutterstock
As Restaurant Dive points out, the forces fueling Gen Z's shift away from sitting down in restaurants are pretty obvious. If you hadn't noticed, there's been a pandemic going on, which has restricted many dining choices. Additionally, CNBC explains that Gen Zers have less expendable income due to wages remaining stagnant despite inflation. Interruptions in access to restaurants, then, as well as steep prices, have discouraged this generation from dining out.
Restaurants have already embraced the philosophy that if the customer won't come to you, you should just take your business to them. Restaurant Business Online details how more than half of Gen Zers prefer to order delivery or takeout over dining in a restaurant. Eateries are doing more than just partnering with the best food delivery services, though. They're also trying to sway Gen Z to use those services to order from their own businesses instead from the competition.
Restaurant Dive explains that major restaurant chains like Chipotle and Wendy's are trying to make their brands visible to Gen Zers by sponsoring content inside popular video game franchises, like Fortnite and Roblox. NewZoo says that Gen Z spends a little over seven hours per week on average playing such games, so it's a fitting way to advertise. While ads within video games might not solve lagging wages, they might influence the delivery choices of Gen Z.