Ivana Trump's Favorite Food Once Caused A Major Scandal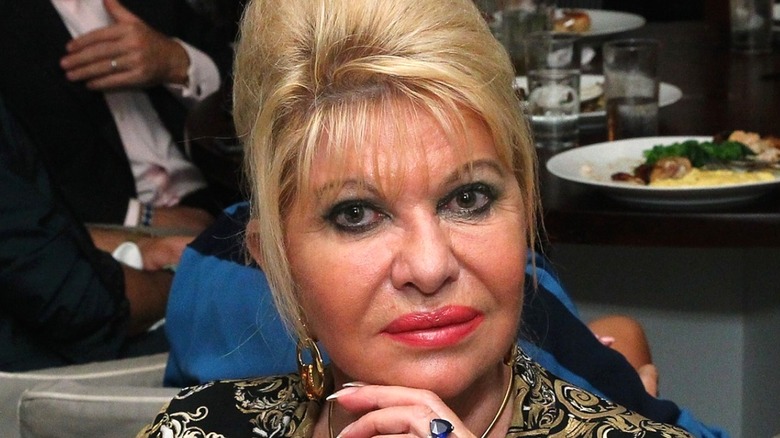 Astrid Stawiarz/Getty Images
With the sudden death of Ivana Trump, former President Donald Trump's first wife of 15 years, it's time to honor all the unique elements she brought into this world. Alongside her unrelenting dedication to her family, Ivana had an entrepreneurial side that showed through her ventures in jewelry and clothing (per Rolling Stone). Then, in the mid-2000s, the buzz began around Ivana and her connection to food.
While we all love Italian cuisine, Ivana took it one step further and backed an Italian food-based dieting program out of Italy by creator Gianluca Mech in 2018 (via The New York Times). The "Italiano Diet," selling various pasta dishes and lavish desserts, won Ivana over in her mission to fix the obesity problem in the United States. But while Ivana was busy pushing the expensive diet on Americans, at a steep price tag of $749 for the Luxury starter kit (per National Post), she was also indulging in New York City's version of fast food: the glorified food cart.
Ivana's love of food carts and political stance clashed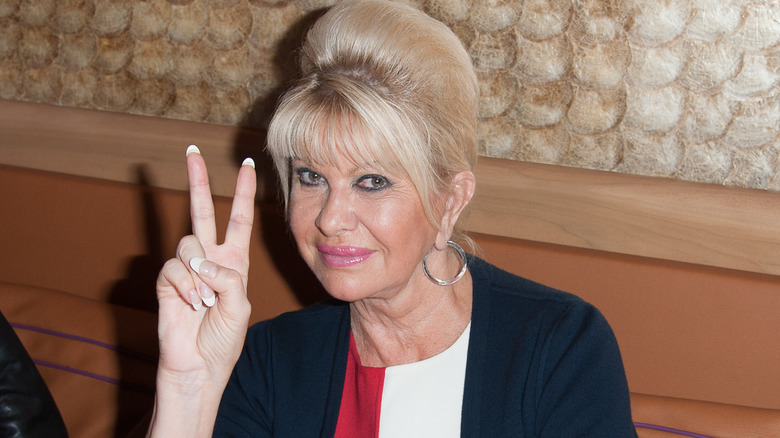 Dave Kotinsky/Getty Images
Since 2018, late business mogul Ivana Trump was spotted on several occasions with her Yorkshire Terrier in tow, ordering a hot dog at a food cart on the corner of 64th and Madison in New York City (per Page Six). It may seem a tad contradictory to see Ivana enjoying the hand-held bite while advertising the high-end "Italiano" dieting program, but the hypocrisy didn't end there. In 2015, former President Donald Trump announced a strict immigration proposal that had Ivana's tenacious support. In agreeing with the proposed plan, which made citizenship exponentially harder for undocumented immigrants, Ivana made disparaging remarks against Mexicans and claimed immigrants didn't pay U.S. taxes (per International Business Times).
However, Ivana's frequent food cart visits are statistically supporting the immigrants her remarks are against. According to Spaces of Migration, as of 2011, most street food vendors were "immigrants and people of color." In 2022, those same individuals are having a hard time staying afloat with a permit system that's leaving many food truck owners with fines they can't afford (via Documented). While food truck owners can make a decent living, Ivana's political remarks — coupled with her favorite routine eats — clashed quite a bit.