Here's What Happened To Brewer's Cow Ice Cream After Shark Tank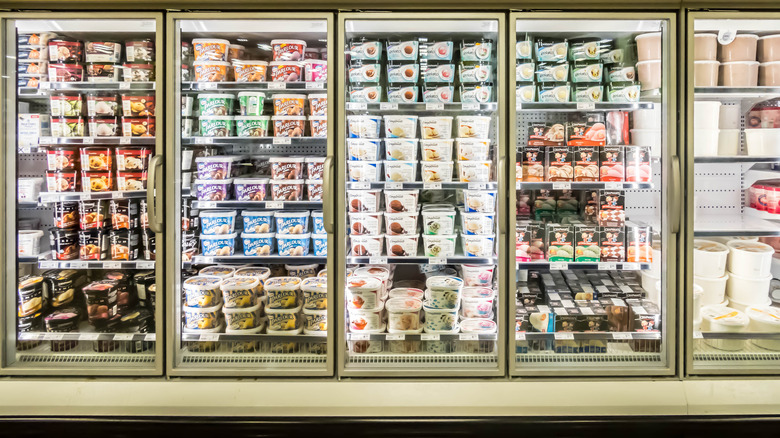 MM Stock/Shutterstock
Are beer and ice cream a match made in heaven — or a food disaster? That's the question raised in the episode of Shark Tank that featured Brewer's Cow Ice Cream. Per the "Shark Tank" Blog, Steve Albert, Larry Blackwell, and Jason Conroy arrived on the scene with an ice cream 10 years in the making. 
Brewer's Cow Ice Cream is a beer-infused ice cream that maintains the integrity of the original flavor while giving the ice cream a kick and a buzz. The three entrepreneurs asked the panel on Shark Tank for $125,000 in exchange for a 15% stake in the company. An assistant dressed as a German barmaid gave the Shark Tank folks samples of the ice cream. 
The "Sharks" for the episode — Daymond John, Kevin O'Leary, Barbara Corcoran, Robert Herjavec, and Mark Cuban — liked the flavor, but things went downhill from there. John went out immediately on account of his lactose intolerance. O'Leary asked about their sales so far and was given unimpressive numbers, to the tune of $5,000 in their first year of selling to restaurants. "Shark Tank" Success figured out that this is only about $400 in profit. Though the trio has an outstanding order with Whole Foods, they're unable to explain the details, and the confusion dips Corcoran into "no" territory. Cuban gives them advice: license the product to a big beer company. But he's out as well. O'Leary throws the nail in the coffin with typical sourpuss energy: "I think you're ice cream bozos."
Did Brewer's Cow find success after Shark Tank?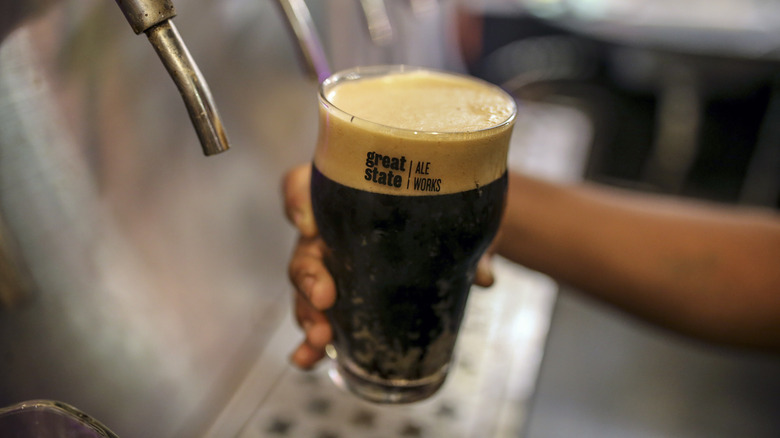 Bloomberg/Getty Images
So, what happened to Brewer's Cow Ice Cream after its dismal showing on "Shark Tank"? According to the "Shark Tank" Blog, the trio of founders "went into a downward spiral." Yikes. 
These days, it's hard to find much info about Brewer's Cow Ice Cream. The Brewer's Cow Facebook page hasn't been updated since 2016, and its Twitter account hasn't posted since 2015. Though the company's LinkedIn page reports that it's still an active business, it no longer sells ice cream online, per Biznewske. Steve Albert is now listed as a Manager of Respiratory Services on LinkedIn — a far cry from ice cream-preneur. 
However, beer-infused ice cream as a concept has broken into the market. The Gazette Review reports that while Brewer's Cow seemed to find no sustainable success after Shark Tank, ice cream giants such as Ben & Jerry's have a rotating selection of beer-based flavors. Craft breweries have also adopted the beer and ice cream combo, with a twist — several have made beers that are flavored to taste like ice cream. Beer Drop lists an Ice Cream Parlor Peach Northeast IPA by Platt Park Brewing, an Orange Whip Milkshake IPA by Over Yonder Brewing, and many more creamy-dreamy craft beer flavors. 
And if you have a craving for beer and ice cream, the internet is flush with ideas for DIY recipes. Betty Crocker has a Nutty Beer ice cream recipe, and The Little Epicurean boasts an at-home Stout Ice Cream.