This State Has The Best Drinking Water Quality In America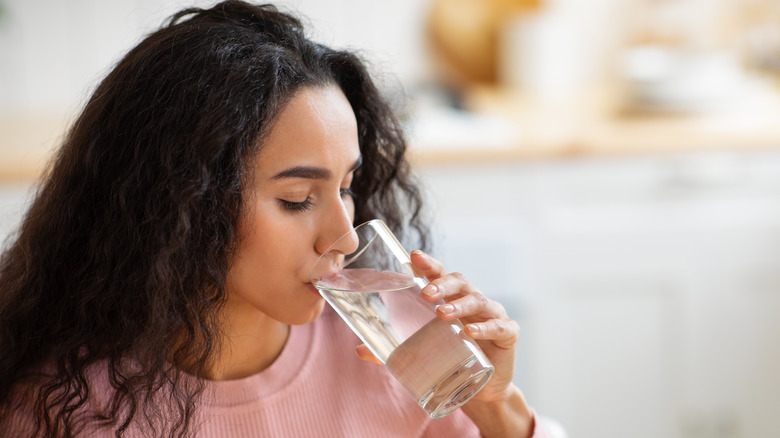 Prostock-studio/Shutterstock
Most people agree that water is one of the most undervalued natural resources that support all human, animal, and plant life. It is a vital commodity, yet already 4 billion people (around half the world's population) face severe water scarcity at least one month of the year, according to Science. The American West has faced several record-breaking droughts in the last few decades, with the Southwest experiencing a 22-year mega-drought said to be the worst in at least 1,200 years (per The New York Times). 
When it comes to public water supply systems across the U.S., a high number of cities have contaminated drinking water according to the Environmental Working Group. Industrial towns like Detroit and Pittsburgh have high levels of lead in their water (per Insider), and Alaska has the worst drinking water out of all 50 states. 
However, not all states in the United States have poor-quality drinking water. So, which state takes pride in having the best drinking water quality in the country? 
Hawaii has the best drinking water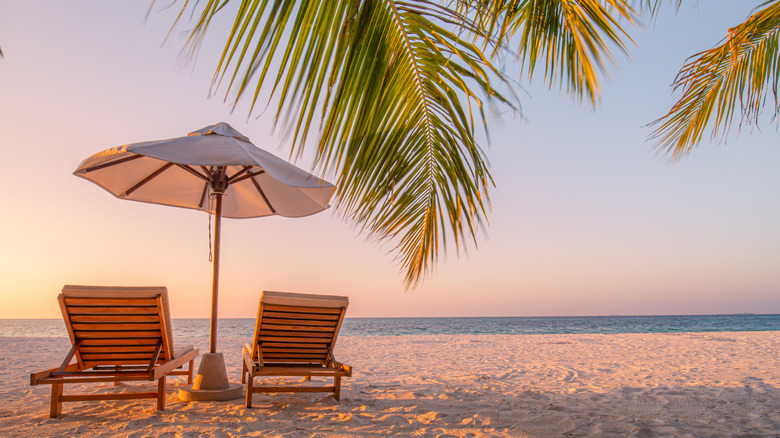 icemanphotos/Shutterstock
Hawaii is a popular destination for tourists in the United States, according to tourism data at Hawaii Guide. From pristine rainforests and tranquil beaches to sizzling volcanoes and rich cuisine, Hawaii has it all. While there are tons of reasons to move to the Aloha State, not many people know that Hawaii ranks first in drinking water quality and second in urban air quality, according to U.S. News & World Report. As per a U.S. News survey, Hawaii stands above the rest when it comes to clean water, thanks largely to an Environmental Protection Agency violation ratio of less than 0.1% per 1,000 residents.
Another reason why Hawaii has the best quality tap water is the islands' underground volcanic rocks. As freshwater travels down into the earth, it gets naturally filtered through porous volcanic rocks, per Groundwater Governance. Moreover, the state takes water quality seriously; it has promptly addressed a threat — discovered in 2021 — posed by the U.S. Navy's massive underground fuel storage tank that contaminated Honolulu's drinking water supply (via NPR). The U.S. Navy admitted its mistake and agreed to comply with the state's order of fuel removal. 
Hawaii proudly stands first in the U.S. News survey's overall natural environment category, which includes water and air quality. Massachusetts holds second place, followed by North Dakota, Virginia, and Florida. So, if you go to Hawaii, you can skip the bottled water and drink tap water without any worries.