Twitter Is Roasting Ben Affleck And JLo's Wedding With Dunkin' Memes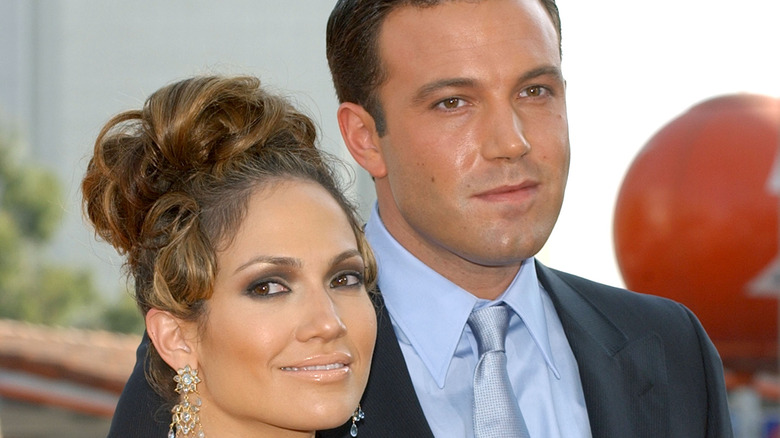 DFree/Shutterstock
Usually, the event somewhat matches the ring (in this case, a rock worth millions), but Jennifer Lopez and Ben Affleck opted to forego that standard and elope in Las Vegas over the weekend. The decidedly low-key affair was held around midnight at the famous A Little White Wedding Chapel, and was attended by their children, The New York Times reported. The wedding was a culmination of an engagement that started about 20 years ago, then took a hiatus while they both married other people and had multiple children.
The nuptials made headlines around the world, with reports that the bride donned a dress from "an old movie," and has officially changed her last name to Affleck, People says. The next morning, Mrs. Affleck debuted a simple wedding band in a selfie posted to her Instagram page, Harper's Bazaar reports. All that said, the good people of Twitter are having a field day regarding the event, but this time it's involving ... donuts?
Here's how Dunkin' factors into the latest Affleck wedding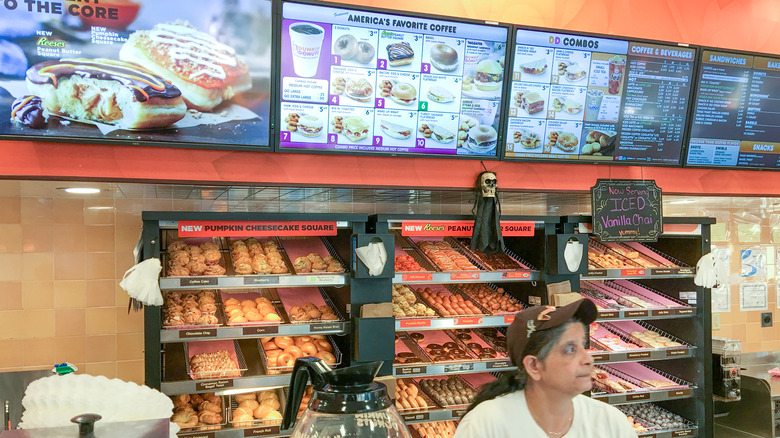 pisaphotography/Shutterstock
The Afflecks can't completely control the narrative on their big day, as shown by a recent Twitter post. Captioned, "Such beautiful pics from Ben Affleck and JLo's wedding," one image shows a couple (faces not seen) wearing Dunkin' wedding t-shirts (one says "together," the other says "forever") as they clink iced coffees. Another image depicts a couple exchanging vows while sitting in a car at a Dunkin' drive-thru wedding venue.
Since none of Jennifer's multiple social media posts on the event mention nary a word about donuts, it's safe to say that the Twitter post was done in jest, as both Afflecks originally hail from "back East," as one commenter points out. Ben, in fact, is famously and proudly from Boston, where there's a Dunkin' location on every corner, and the chain is revered above everything except the New England Patriots and the Red Sox.
It's unlikely that either the bride or groom will be all too offended by the post, as they both have a sense of humor about the event. People reported that Jennifer changed clothes in the wedding chapel's break room, while Ben got into his suit in their public bathroom. In fact, it seems like the lack of a Dunkin' Donut wedding cake was a missed opportunity for the happy couple.