This Might Be The Exact Date Dairy Queen's Pumpkin Pie Blizzard Returns In 2022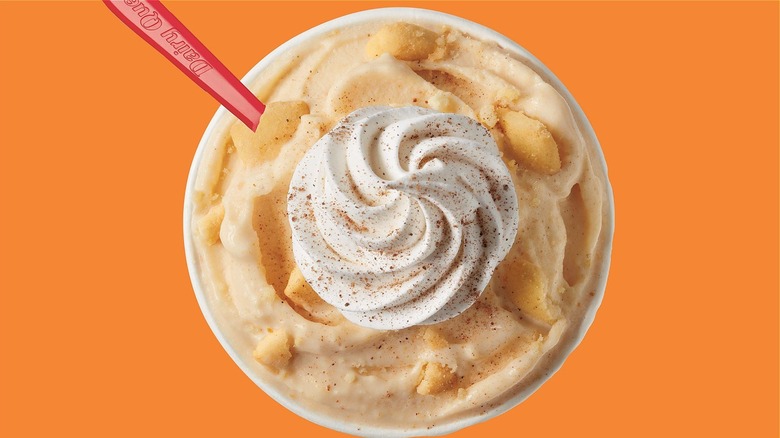 https://www.facebook.com/341660152706933/photos/a.820103171529293/1087323811473893
What do candy corn, turkey, and spiced apples all have in common? Each food is a staple during the autumn season. However, no food or flavor evokes the feeling of fall like pumpkin does. Specifically, pumpkin pie. Based on reports from The American Pie Association, 13% of pies sold annually are Pumpkin, making it second only to apple pie. Taking note of its popularity, Dairy Queen began offering a tasty, creamy Pumpkin Pie Blizzard every fall starting way back in 1991 (via Bustle). 
DQ's signature vanilla soft serve is blended with authentic pieces of pumpkin pie to create this popular sweet treat, which is a nice slice of nostalgia for those who've been enjoying it since its release. For those who've yet to sample this Blizzard, it might just become a new holiday favorite.
Most DQ customers know that the Pumpkin Pie Blizzard is offered for only a limited time, so the question of when it will make its return is looming. Given that over the past three years the dessert was released on the last Monday of August, this year's release date, we speculate, will be August 29, 2022.
Will DQ offer other Pumpkin flavored Blizzards?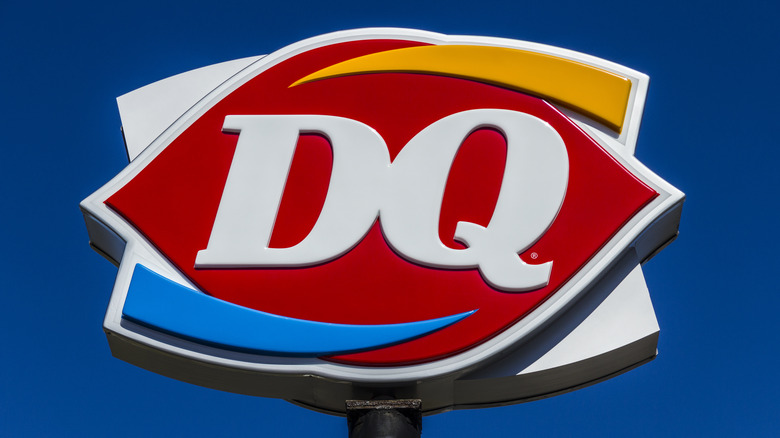 Jonathan Weiss/Shutterstock
Every year, the list of pumpkin spice flavored offerings continues to expand as it has become as synonymous with the season as pool parties are with summer. However, staples like Dairy Queen's Pumpkin Pie Blizzard are seasonal classics that consumers look forward to annually. For some, its arrival is the sign that we are transitioning from summer to autumn.
In 2020, Dairy Queen began offering a new pumpkin-flavored treat alongside its classic Pumpkin Pie Blizzard. The Pumpkin Cookie Butter Shake combines Dairy Queen's classic vanilla soft serve with smooth pumpkin purée and delicious cookie butter made from cinnamon spice cookies. Its launch was successful, and it returned to the menu last year. However, there is currently no word on whether or not it will make its way back to this year's fall menu. 
If you get a craving for a Pumpkin Pie Blizzard while it's not in season, check out this copycat recipe you can make at home.