Duff Goldman Just Dragged Amazon In A Tweet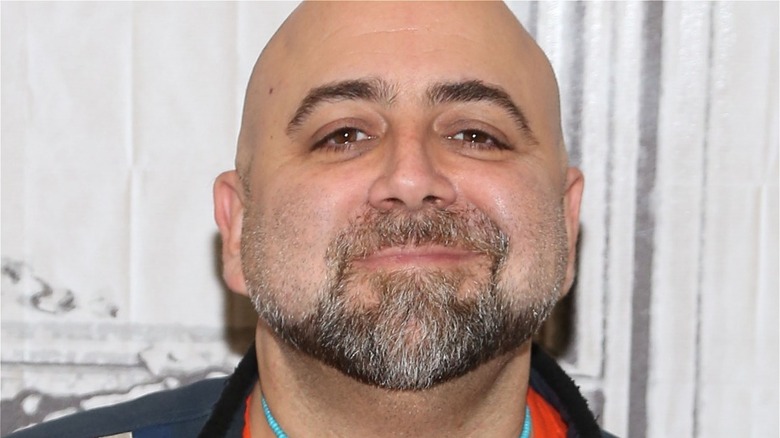 Manny Carabel/Getty
Like many of his fellow food luminaries, celebrity baker and TV personality Duff Goldman is hooked into the internet. Whether you're looking for pics of his adorable baby eating a hamburger, his sweet guitar solo renditions of Led Zeppelin bangers, or snapshots of the fun and intricate cakes he became famous for on Food Network's "Ace of Cakes," you'll find it all on his social channels. In addition to the lighthearted stuff, you'll also find his takes on social justice issues and political events.
Goldman is particularly active on Twitter. Last month, for instance, upon the Supreme Court's decision to strip millions of Americans of abortion access by overturning Roe v. Wade, he weighed in by encouraging people to get to the polls. "THE ONLY WAY to protect women's rights, the only way to stop the school shootings, the only way to ensure democracy continues, is to vote," he tweeted. This week, the baker took to Twitter again to condemn a recent acquisition by Amazon.
Duff Goldman slams Amazon's purchase of One Medical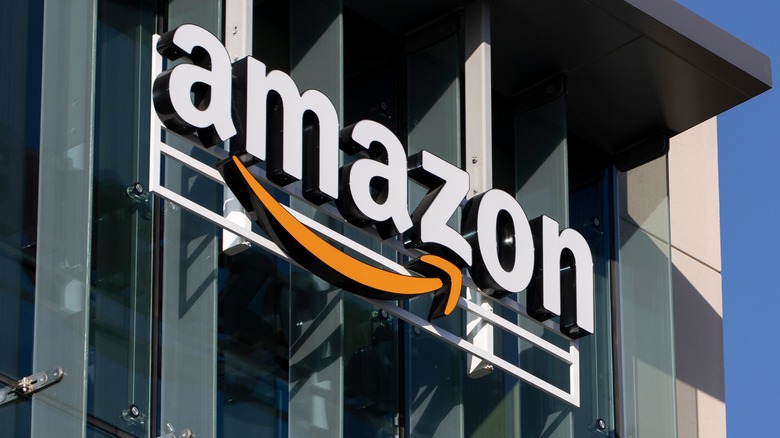 Tada Images/Shutterstock
In response to a Thursday report from The New York Times on Amazon's $3.9 billion acquisition of the primary care chain One Medical, chef Duff Goldman responded with a heated tweet aim at the tech giant: "So I'll get my underwear, auto parts, shoes, heart surgery, movies, internet services, toys, furniture, groceries, etc. all from the same guy while also giving him access to literally every move I make and letting him listen to every conversation in my house? Seems reasonable." 
Scooping up One Medical, a provider that prides itself on its technology-focused care, per its website, is Amazon's second big move in the medical world. The first came in 2018, when the company acquired the online pharmacy PillPack, per NYT. 
Whether Goldman is referring to Amazon's newly appointed CEO, Andy Jassy, or its founder, Jeff Bezos, as "the same guy" is beside the point. His frustration regarding the company's power over so many realms of life is undoubtedly heightened by the highly publicized union efforts by its warehouse workers, who just launched a new union campaign in Albany this week. The latest push is to negotiate "higher pay, safer working conditions, longer breaks and a say in how the company tracks productivity," per The Washington Post. While the recent move signals Amazon's aspirations beyond the e-commerce world, they shouldn't expect an endorsement from Goldman anytime soon.