Two McDonald's Fan Favorites Are Getting A Jalapeño Update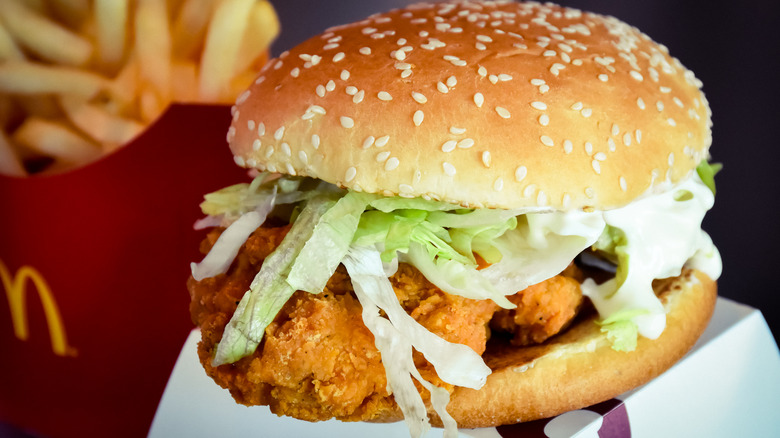 Patcharaporn Puttipon2465/Shutterstock
When you pull up to a McDonald's, chances are you're not looking to be surprised. Maybe you're heading out on a long work commute in the early hours of the morning and are looking to wrap your senses around the familiar steamy comfort of an Egg McMuffin and a cup of coffee. If it's lunchtime, maybe you're in it for the Big Mac or its meatless equivalent, the McPlant, with a side of fries and a McFlurry. 
If you visit the golden arches on a regular basis, however, even the classics might start to get stale after a while. If this is the case for you, good news: The fast food chain has just re-released the Jalapeño McChicken and Jalapeño Double (via The Takeout). Per McDonald's, these limited-time regional offerings are available in select markets, not nationally, so you may want to check if your local restaurant location will carry them. The popular sandwich specials might appeal to those who like a little spice in their bite — but not too much. 
A little kick in your McChicken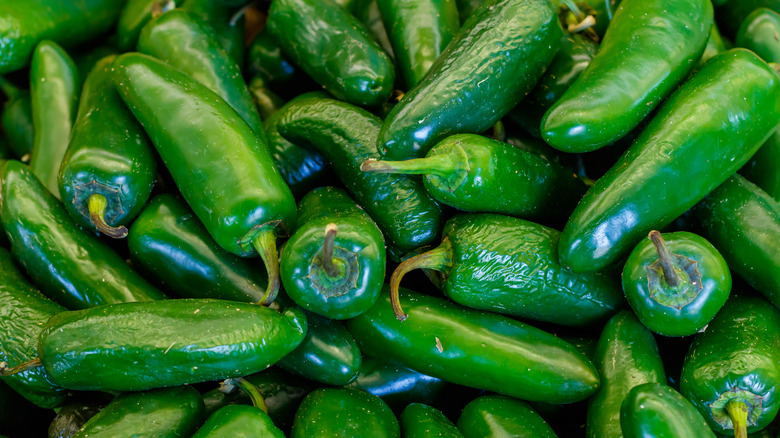 Bryan Pollard/Shutterstock
According to The Takeout, the only thing different about the limited-time versions of McDonald's Jalapeño McChicken and Jalapeño Double are (you guessed it) the addition of mildly spicy green peppers. In case you're unfamiliar, the McChicken, McDonald's signature chicken sandwich, is made with a fried chicken patty with shredded lettuce, mayonnaise, and American cheese (via McDonald's). The same goes for The Double, only replace the chicken with a hamburger patty. 
For a limited time, the chain is adding pickled jalapeños, fried jalapeño chips, and ranch sauce to both sandwiches, as well as replacing American with white cheddar. Sound familiar? The Jalapeño Double was first released in 2014, per The Takeout, which adds that the sandwich makes an appearance on the menu once every several years. If you're shy about spiciness, rest assured that jalapeños don't pack much of a punch in these particular applications. The Takeout prefers the Jalapeño McChicken over The Jalapeño Double, writing that the pickled jalapeños go well with the chicken's texture.