TikTok's Favorite Ice Cream Influencer Now Has His Own Shop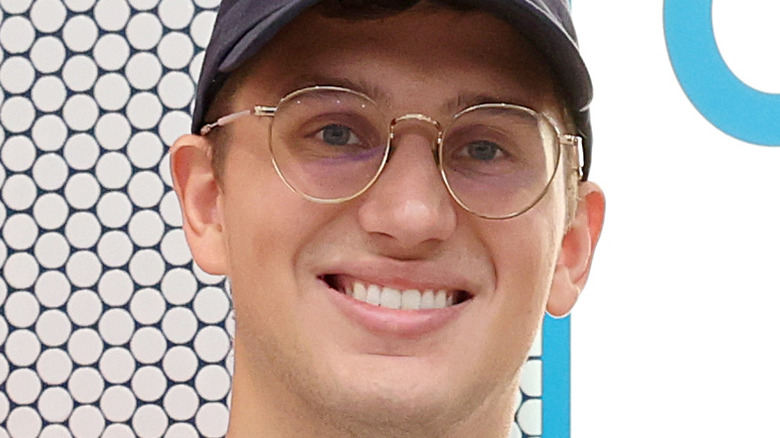 vitals/Shutterstock
Back in 2021, Dylan Lemay posted a TikTok video with a voice-over that asked "Has anyone ever told you your high school relationship is going to fail?". The video then shows still photographs of Lemay lovingly looking at various ice-creams. "This post is kinda a joke but kinda not. I can't believe a simple thing like ice cream has had such an impact on my life," he wrote. (via TikTok)
The 25-year-old from Taylor, Michigan worked at a number of places including Cold Stone Creamery until his skill and fame on TikTok and YouTube helped him fund his own store. Lemay is not just an ordinary ice cream shop worker: He's like the ice creamery version of Tom Cruise in "Cocktail" with his ability to flip and toss ice cream in the air and catch it and also throw it directly into a customer's cup.
With over 11 million followers it's easy to see why he thought opening his own store was a good idea. Plans for the store began last year in 2021 and its first location is now open in New York.
Catch'n Ice Cream aims to be a full customer experience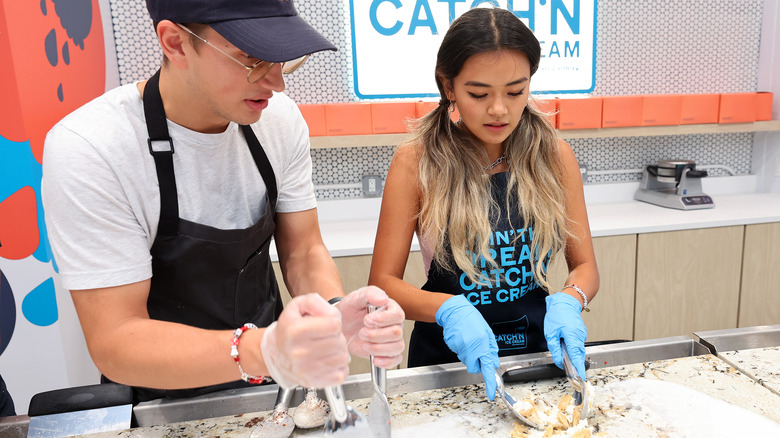 Cindy Ord/Getty Images
While Dylan Lemay hails from Michigan, he noticed that a large majority of his fans were from New York and that influenced the location of his ice creamery Catch'n Icecream. (via Click on Detroit)
Unlike other hospitality jobs, this one requires some special skills if you want to work there. Dylan Lemay posted his job advertisement as a TikTok video and received over 70 applicants who wanted to work at his New York store. He hired 15 of them, according to GrubStreet.
Catch'n Icecream is intended to be a full customer experience and not your average ice creamery. Customers will be able to see the ice cream preparation through clear windows as they wait and be entertained by workers throwing and flipping ice cream. "Our aim is your full satisfaction — you will be so amazed you will want to record the whole thing!" via Catch'n Ice Cream.
In addition to his New York store, Dylan intends to open branches throughout the country of a different ice cream concept store called Cake Cup Creamery which features cups of layered ice cream and various toppings, according to QSR. While there's no specific date on this concept, there is a website letting you know when the store will be ready to deliver treats to your door.

Catch'n Icecream is bound to be a big tourist attraction when visiting the Big Apple. The store is located at 65 Bleecker St. in New York in the NoHo district.