Reddit Noticed A Major Change To Aldi's Mac And Cheese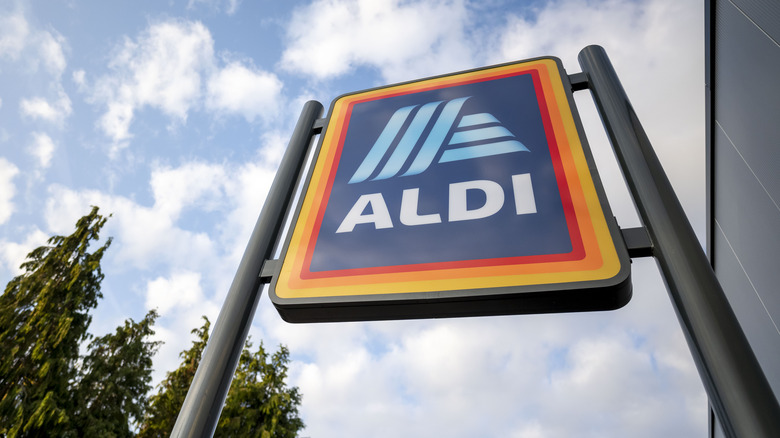 Matthew Horwood/Getty Images
Aldi has built a major following since it started expanding its locations throughout the United States, having opened 88 new stores in 2021 alone, per Grocery Dive. Its cheaper prices have attracted consumers, pulling them away from grocery stores they previously shopped in, especially in the wake of massive inflation.
Reddit users have raved about Aldi's products, including its various types of boxed macaroni and cheese. Several years ago, a Reddit user asked others on the site for their thoughts on the boxed pasta, and the responses suggested a number of Aldi mac and cheese products were worth trying. One user said they prefer Aldi's Cheese Club brand because it tastes "sharper" than its competitors. Another suggested the organic white cheddar version is "crazy good," and a third raved that the "Velveeta look alike tastes exactly the same."
Now, though, fans are discussing Aldi's mac and cheese for another reason. They've noticed a major change in it, and not everyone is happy.
Reddit users share their Aldi mac and cheese grievances
In the case of Aldi's boxed cheesy pasta, what was once an apparent delicacy now has consumers questioning its color, flavor, and ingredients. Someone posted a photo to Reddit and posed the question, "Why is Aldi's mac and cheese bright orange now?" The photo, seen above, does appear to show pasta with a distinct orange color, and as the responses rolled in, it was clear other Aldi shoppers weren't pleased either.
One user blamed the color change on replacing "certain ingredients with cheaper ingredients." Someone else said it could have been the result of a supplier change, stating "When the supplier changes, the quality goes down." Others agreed, with some stating that Aldi doesn't manufacture its own products and some adding that supplier changes with Aldi products frequently.
The original poster wasn't thrilled with the change, saying the macaroni and cheese now "looks and tastes radioactive." However, since the boxed meal only retails for $0.33, it might still be worth the purchase. Although one Redditor disagrees stating "no man and cheese is safe at this point."
The mac and cheese may be one of the many Aldi products that have changed ingredients over the years, but there are some Aldi staples that still have a cult following.