Instagram Is Thirsty For Giada De Laurentiis' Slushie Cocktail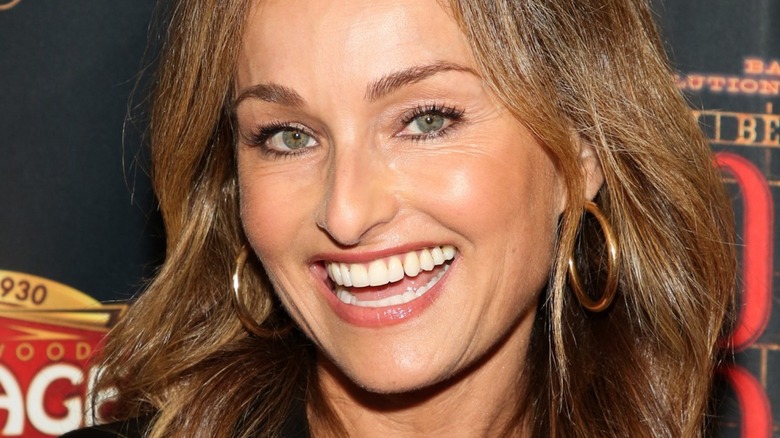 Paul Archuleta/Getty Images
Frozen cocktails like margaritas and piña coladas have made their way onto many summer menus. When temperatures increase and people look for a way to relax and cool down at the same time, frozen drinks can be a great option. A bar owner told Market Watch that she was on the prowl for a frozen drink machine, which was difficult to acquire because the sales for frozen beverages have been very high. The scarcity of such machines may mean some establishments won't have those types of drinks, so why not try making your own spiked frozen slushie at home?
Rosé is one of summer's most popular drinks, and Giada De Laurentiis certainly gave her fans a way to spice up the way they enjoy it this summer. Frosé took over the internet a few years ago, for its easy drinkability and its Instagram aesthetic (via Vinepair). De Laurentiis offered her very unique twist on the beverage on her blog's Instagram that may make you the most popular person at the summer barbecue.
Her citrusy frosé is quick and easy to assemble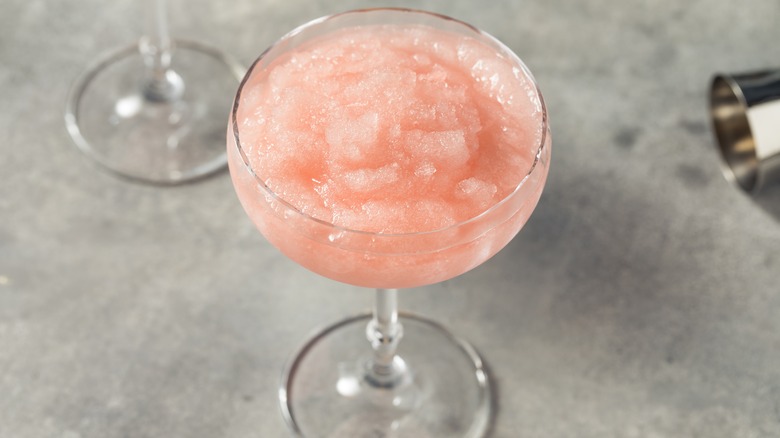 Brent Hofacker/Shutterstock
On Giada De Laurentiis' blog Giadzy, the ingredients for the frozen drink are listed: dry rosé wine, strawberries, sugar, orange liquor, lemon zest, and basil springs. Similar to how other people prepare their frosé, the chef freezes her rosé in a pan before blending it all up so that it is nice and icy (via Bon Appétit). The celebrity chef's special ingredient is orange liquor in addition to the usual strawberries, which provides the drink with a nice, fruity flavor. The blog noted the use of citrus in the caption of the Instagram post. Orange is known to help the strong taste of alcohol, as well as bring in a nice, bright flavor which is perfect for the summer (via Sunday's Grocery).
One fan expressed how excited they were to try out this recipe for themselves. One fan wrote, "You had me at "whole bottle of rose," while another said, "Looks delicious," with a smiley face and heart emojis. It seems like De Laurentiis' frosé cocktail may save bar-goers quite a bit of money this summer, and is also easy to assemble at home for a delicious, flavor-packed treat. You may just have to add it to your list of frozen cocktails you should make this summer.