We Finally Know The Release Date For Selena + Chef Season 4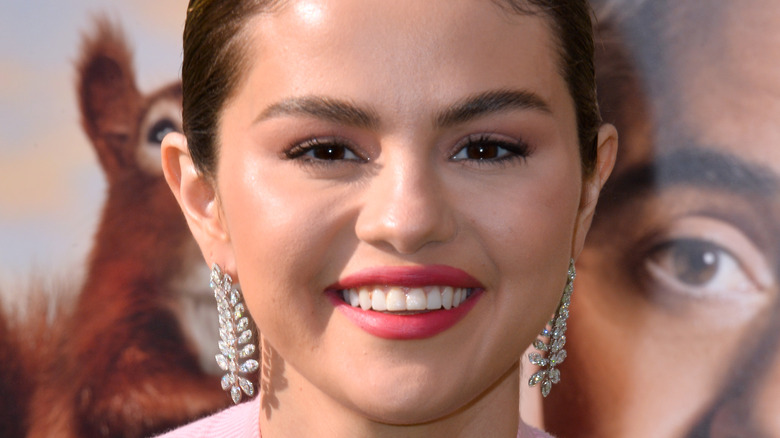 Feature Flash Photoagency/Shutterstock
Almost two years ago to the day, the first episode of "Selena + Chef" aired (via Premiere Date). To some, this HBO Max series might seem like just another celebrity cooking show, like "Cooking with Paris," or "Dinner at Tiffani's." But for many, the series strikes the perfect balance between funny, relatable, and highly instructional. Every episode features a new celebrity chef who telecoms in to teach Gomez how to whip up a "MasterChef" worthy dish (via Variety). As Gomez attempts to recreate complex recipes, viewers get to pick up cooking tips and tricks and get a glimpse into Gomez's life behind the scenes.
If you are a fan of "Selena + Chef," there's good news to share! The cooking series featuring the "Only Murders in the Building" star has been renewed for a 4th season. According to Deadline, the fourth installment will be very similar to the third, with a slight mix-up. In the spirit of summer, Gomez will be filming this all-new season from a beach house in Malibu. Based on the trailer released by HBO Max, it seems as though Selena's grandparents and close friends will be making their way to the beach house, too. Along with the "Selena + Chef" info we know so far, more details have been revealed regarding the new season, including the celebrity chefs who will be featured and the series release date.
Fans will be able to tune into Selena + Chef in mid-August 2022
There are so many questions surrounding the latest season of "Selena + Chef" and fans are itching for answers. For one, which celebrity chefs will be featured in season 4? In the trailer for the HBO Max series the highly anticipated line-up is announced, and let's just say, this A+ roster did not disappoint. Fans can expect to see celebrity chefs Adrienne Cheatham, DeVonn Francis, Gordon Ramsay, Kristen Kish, Matty Matheson, Paola Velez, Priya Krishna, Rachael Ray, Ludo Lefebvre, and "MasterChef" finalist Nick DiGiovanni, teaching the "Wolves" singer how to cook special recipes. Will Ramsay make Selena Gomez cry during their one-on-one lesson? Will Rachael Ray teach Gomez one of her infamous 30-minute meals? Only time will tell.
As for the "Selena + Chef" season 4 release date, according to one of Gomez's recent Instagram posts, the season will be available on HBO Max starting August 18. "I am looking forward to another season of being in the kitchen with some of the world's best chefs," Gomez shared with Deadline. "Hopefully, my skills have improved. More importantly, we've been able to raise money for incredible charitable organizations." Over the course of three seasons, "Selena + Chef" has already donated $400,000 to various charities. Bring on Season 4!