Sam's Club Memberships Are Cheaper Than Ever Right Now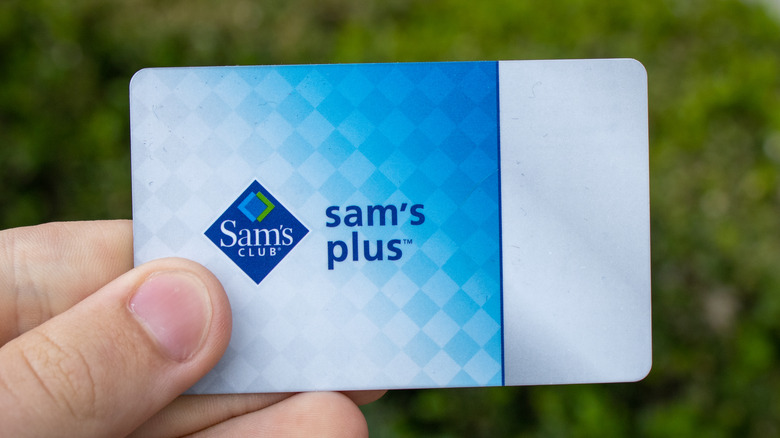 Jarrett Homan/Shutterstock
If you've never joined Sam's Club, it really isn't that exclusive. In fact, right now, the bar for membership is pretty low. On its website, Sam's Club says its typical membership fees range from $45 to $100 per year, but the typical isn't always in effect. It isn't at all uncommon for the warehouse chain to run limited-time specials on memberships. Not only does this bode well for hopeful members, but there's also a clear benefit for the bulk-buying outlet that Company Histories says Sam Walton founded in 1983 as a way to grow his business interests apart from Walmart: Having a bigger membership roll is a valuable commodity for Sam's Club.
As Sam's Club's privacy policy explains, the company shares members' information with corporate partners for marketing purposes. Therefore, the more members Sam's Club has, the more attractive it is as a partner for other businesses. The resulting synergy can be profitable for everyone involved. Right now, Sam's Club is offering one of its best discounts to drive up that membership count.
$25 gets you into the club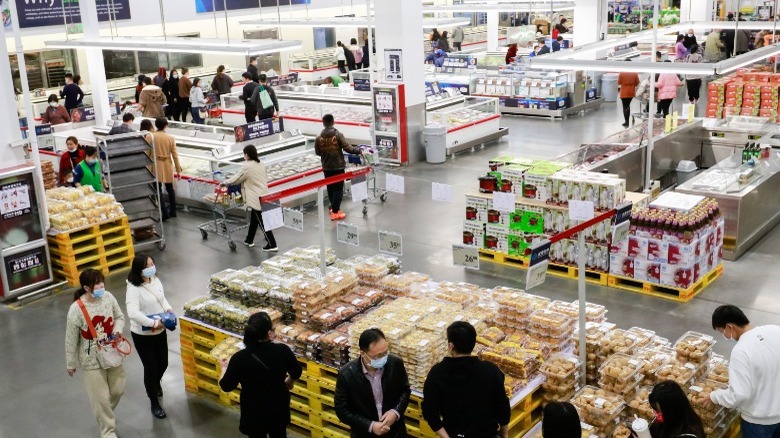 humphery/Shutterstock
SFGate pointed out a new deal that requires consumers to pay a small chunk of change to initiate their Sam's Club membership — and then be "reimbursed" that exact amount thereafter. Redeeming the offer involves heading over to the Sam's Club page on Groupon and selecting the "$25 Sam's Club Membership Package." This gets you a 12-month membership at Sam's Club for around 55% of the usual cost, followed by $25 off your first purchase at the store. It doesn't take a math whiz to discern that means your membership is effectively free for the first year. 
Of course, if you want to upgrade your membership or renew it after the 12 months are up, you'd pay the standard fees. However, in your discounted year, you'd have plenty of time to check out all the Sam's Club items you need to try, like Member's Mark fried pork rinds and all-butter sandwich croissants. Sam's Club has made similar offers that essentially make memberships free in the past, but the initial price tag of $25 makes this one of the cheapest deals yet.