The Nostalgic Tweet That Perfectly Captures Pizza Hut's Vibe
The '90s. What a time to be alive. The Chicago Bulls couldn't stop winning championships. "Titanic" broke records. The Spice Girls, Shania Twain, and Hanson topped the charts. Nickelodeon ruled the TV. And a big, hot, cheesy pie from Pizza Hut was the tastiest meal anyone could imagine, whether your family dined at your local pizzeria or ordered it for delivery.
Perhaps the most comforting yet perplexing element of the 1990s was that social media — something many people now can't imagine life without — didn't exist yet. Rather than scrolling through smartphones for hours on end, school nights and weekend mornings were spent watching cartoons or playing outside. Fast-forward to today, and people across generations turn to social media to relieve boredom, as well as communicate with friends, family, strangers, and even companies. 
And then, of course, there are the internet's influencers, or everyday folks-turned-brand advocates with massive followings as a result of their relatable content. A number of today's mega-popular influencers focus on a phenomenon that pretty much everyone can say they've experienced: nostalgia. Here's how one influential user recently stirred up long-lost memories of '90s American pizza culture in a single tweet.
Pizza Hut's nostalgic brand identity was encapsulated in an influencer's tweet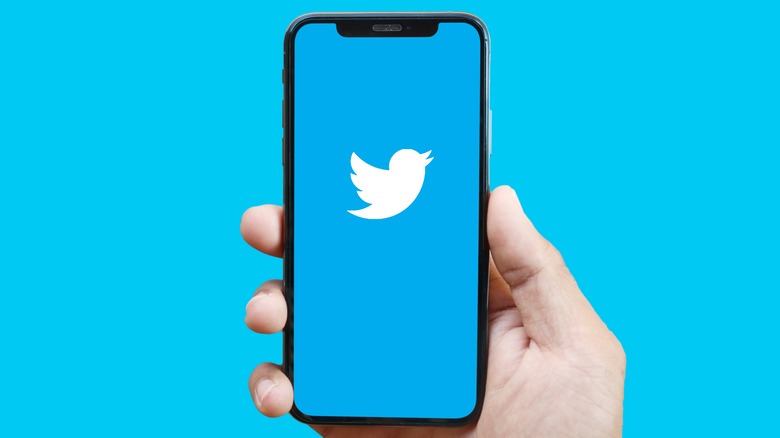 A9 STUDIO/Shutterstock
Rod, who goes by the handles @rod on TikTok, @justme.rod on Instagram, and @justme_rod on Twitter, boasts millions of followers across his social accounts. His quirky, hilarious posts involve topics to which a slew of 20- and 30-something millennials can strongly connect, such as mental health, the workplace, pop culture, and moments that defined their childhood and adolescence. His recent tweet exchange with Pizza Hut, the king of '90s 'za chains, triggered some pretty intense feelings of nostalgia.
Rod, a clear advocate of the iconic decade, tweeted, "Pizza Hut is peak nostalgia. Friday night. Stuffed crust. Blockbuster DVD about to start. And some Sprite Remix." Much to fans' delight, the brand noticed the post and responded, "you free this friday?" But the conversation didn't end there. "Don't mess with me," Rod hurled back, to which The Hut replied, "answer the question Rod." To answer the initial question about his Friday plans, Rod confirmed, "Going to bed at a reasonable hour why what's up." What would we do without these engaging websites? Anyone wanna play Pogs?