A Fan-Favorite Costco Appliance Is Now Available At Sam's Club, Too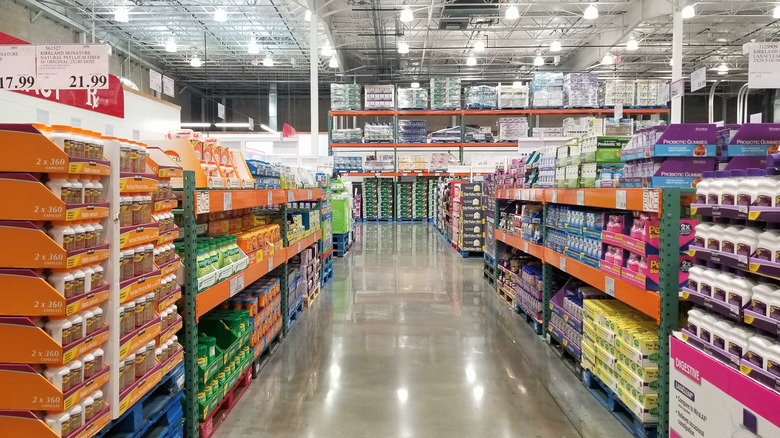 Sandy.M82/Shutterstock
Costco is a popular outlet for people looking to snag a great deal on items they use frequently, from apparel to groceries and much more. Zippia says that in September of 2021, Costco counted more than 111 million people among its membership rolls and generates upwards of $195 billion in revenue each year due to carrying beloved products.
Among those products are food items with cult followings, like Costco's private label Kirkland balsamic vinegar and maple syrup. However, Costco is far more than just a place that peddles its own food wares. A quick glimpse at Costco's website reveals the availability of other brands like KitchenAid, LG, Neutrogena, Samsung, and Whirlpool plus appliances, electronics, and home goods.
Because Costco offers such a wide array of brands and products, many times it isn't the only place where you can find specific items. In fact, you can often find identical items at one of Costco's direct competitors.
Sam's Club keeps your Costco trip on ice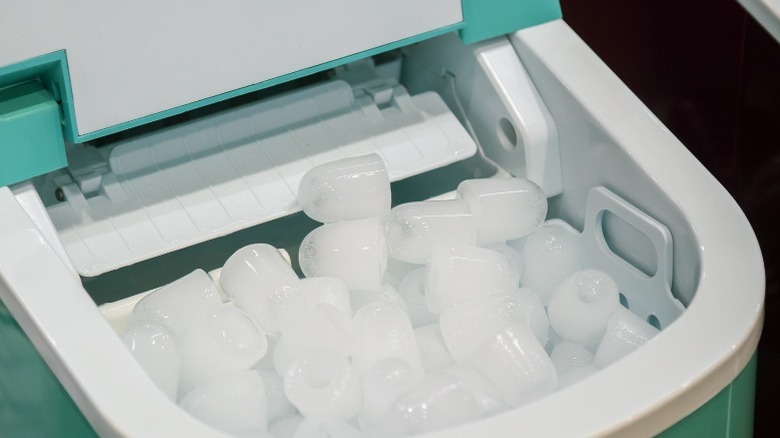 socrates471/Shutterstock
Before sliced bread, people might have said new creations they liked were the best thing since humans figured out how to make ice. Epicurious details how Americans' fascination with ice cubes goes back to the early 19th century and continues unabated by the march of time today.
Although acquiring appliances elsewhere might put you on thin ice with your Costco-loyal friends, Sam's Club is currently offering the countertop icemaker Costco shoppers swear by. According to Sam's Club, this Frigidaire model has a capacity of 26 pounds and stands under 13 inches tall. A review on The Spruce Eats praises the ice maker for its portability, ice size options, and the quality of the ice chunks it produces. Additionally, Best Buy reviewers give it 4.5 stars out of five, espousing the value of the machine relative to its price.
 If you're intrigued but not a Sam's Club Member, then your timing is actually impeccable, as Sam's Club memberships are cheaper than ever right now. Prospective members who take advantage of a Groupon offer can get their first year of membership for just $25 plus a $25 in-club purchase discount that you could use to pick up one of these ice makers for yourself. Even for Sam's Club veterans, however, if you've been in the market for a countertop ice maker, this might not be the moment to just chill.