The Truth About Trisha Yearwood And Robert Reynolds' Relationship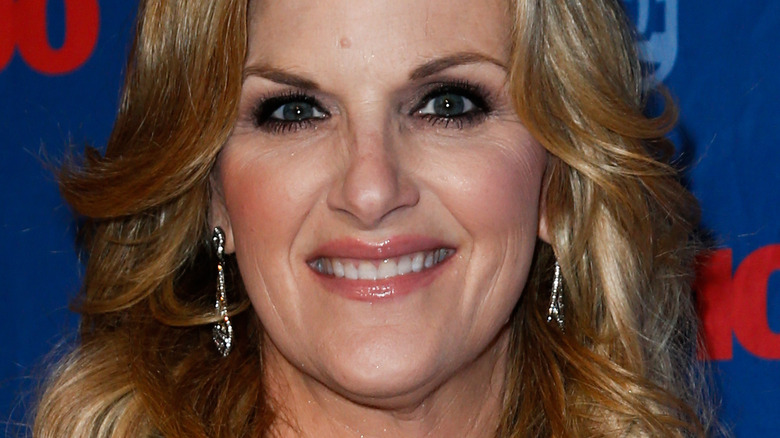 Debby Wong/Shutterstock
Food Network host of "Trisha's Southern Kitchen" Trisha Yearwood and husband Garth Brooks are bonafide Nashville royalty, and their love story is one of the country music scenes' most iconic. The couple officially became a pair in 2001 after they split from their respective partners (via Us Weekly). Before starting their romantic relationship, the stars were friends for years. Brooks helped Yearwood make a name for herself in music by introducing her to his producer and having her record background vocals for his "No Fences" album. Since then, they've enjoyed nearly two decades of marriage and lots of casseroles — the recipe Brooks always asks Yearwood to make.
If you're thinking the couple's story is country music fate, you're not alone. Brooks famously stated, "I felt like I just met my wife," of the first time he and Yearwood met, despite being a newlywed with Sandy Mahl at the time. With all the undeniable chemistry between the couple, some fans might be surprised to learn that both Brooks and Yearwood first spent years in committed relationships with other music industry veterans. Yearwood, for one, was married twice before tying the knot with Brooks in 2005.
Yearwood was married to Robert Reynolds in 1994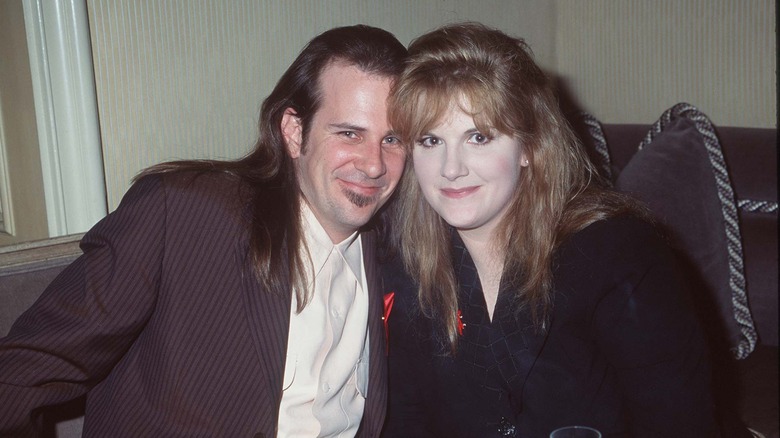 Tammie Arroyo/Getty Images
Yearwood's best known relationship prior to Brooks was her five-year long marriage to fellow country singer Robert Reynolds. The two met in 1991 at a country music conference and tied the knot in 1994, reports Heavy. In true country music legend fashion, the stars had their ceremony in Nashville's famous Ryman Auditorium, where the Grand Ole Opry used to be held.
Even though Yearwood initially expressed satisfaction in being able to focus on her career while married to Reynolds, it was the singers' busy schedules that eventually drove them apart, per Distractify. The couple reported only having time to spend a few days a month together between their tour dates and other commitments, which turned out to be an unsustainable arrangement; the Associated Press reported their divorce five years later.
Following her divorce with Reynolds, Yearwood released her eighth album, "Real Live Woman." The record detailed her split from Reynolds and went on to reach the number-four spot on the Billboard country albums chart in 2000. Talk about turning lemons into lemonade! Even though Reynolds suffered some bumps in the road in the years after his divorce from Yearwood, both musicians appear to be putting their best foot forward today.