This Is Ree Drummond's Go-To Cheesy Summer Lunch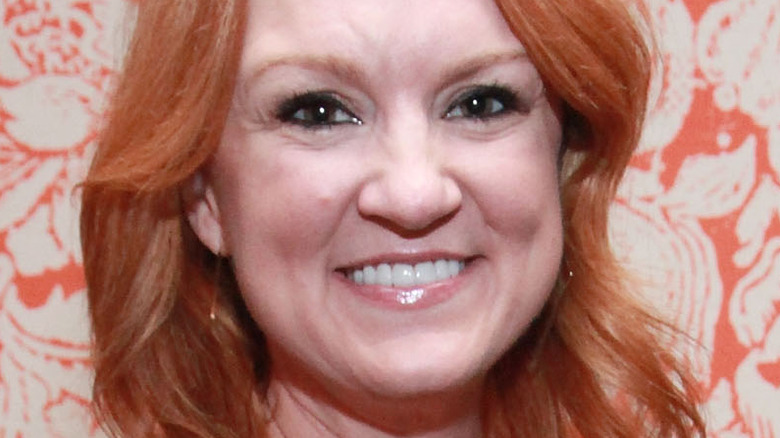 Astrid Stawiarz/Getty Images
Once upon a time, Ree Drummond was a vegetarian (per The Pioneer Woman blog). This seems somewhat surprising, considering the celebrity chef, cookbook author, restaurant owner, lifestyle maven, and famous Oklahoma rancher's wife is known for the hearty, stick-to-your-ribs meals she creates for her rugged Marlboro Man and their family. Drummond's most popular recipes of 2021 include meaty classics like Sloppy Joes, baked ziti (with ground beef), and braised short ribs that she calls "one of life's greatest pleasures" (per The Pioneer Woman). But there might be an even greater pleasure for The Pioneer Woman, one that she didn't quit even when she could say no to meat.
To hear her tell it, Drummond swore off meat during her college years at the University of Southern California in Los Angeles and for several years after. Her diet consisted mainly of vegetables, pasta, tofu, ice cream, and cheese – no surprise there. In one form or another, be it macaroni and cheese, a grilled cheese sandwich, or crumbled feta on a green salad, Drummond eats cheese every day. You know what they say: Life is better with Cheddar. And good with Gouda. In the case of The Pioneer Woman, cheese makes summer lunch better, too.
Pioneer Woman's pesto Caprese panini oozes cheesy goodness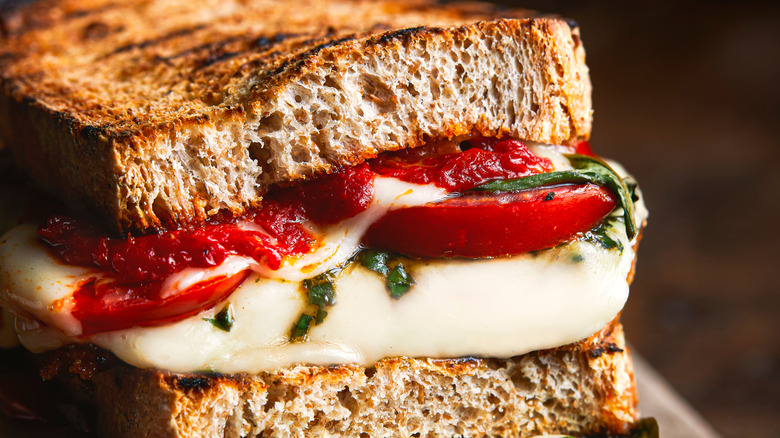 Laura Picca/Shutterstock
Take a spin through Ree Drummond's social media platforms and websites you'll find various references to cheese and recipes that include cheese, such as the pimento cheese she greeted with "Hello, beautiful!" and the olive cheese bread she called her best friend. A recent post on the Pioneer Woman Magazine's Instagram account included a drool-worthy photo of one of Drummond's must-have summer lunches, her pesto Caprese panini.
"Pesto is truly everything," she says in the caption. But it's far from the only thing. The sandwich contains the usual Caprese ingredients (tomatoes, fresh mozzarella), but the Pioneer Woman pumps it up with basil pesto (instead of fresh basil) and roasted red peppers from a jar to keep things simple. Pesto might be the star of this sandwich built on sourdough bread spread with butter and grilled in a panini maker until brown and crisp, but cheese oozes from it quite literally. The recipe uses a pound of fresh mozzarella for four servings. If you don't think that's enough cheese, we respectfully disa-Brie.