The Key Ingredient That Fuels Ree Drummond's Family Dinners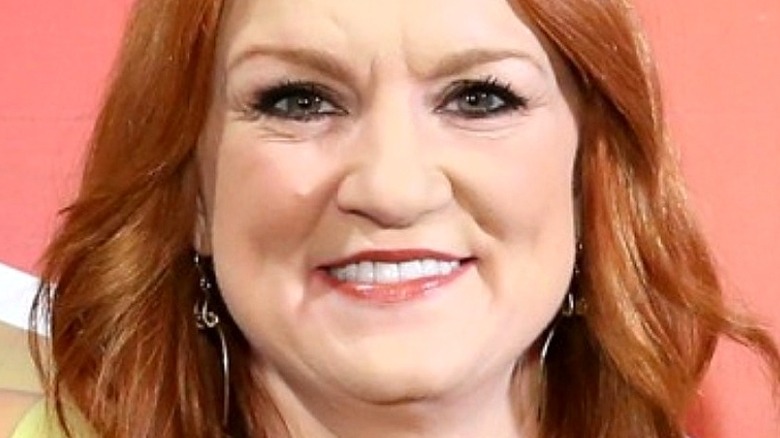 Monica Schipper/Getty Images
If you're a regular in the kitchen, whipping up quick family favorites every night, there's a strong chance you're familiar with Ree Drummond. Not only has the popular chef written countless accessible cookbooks, but she's also hosted cozy at-home Food Network cooking show "The Pioneer Woman" since 2011 (via IMDb).
While her family may not be at the forefront when Drummond writes her recipes, they are very much an everyday part of her life. The Pioneer Woman was finally reunited with her set crew after two full years; her kids made her hit show possible by filming during the pandemic-related hiatus, explains People.
Drummond's newest cookbook, "Ree's Best Family Meals," is a compilation of her most acclaimed family-friendly recipes from "The Pioneer Woman Magazine," which began publication in 2017, per People.
With all of Drummond's success, one thing is for sure. She's all about family, and that notion is felt and reflected in her much-loved everyday recipes. If you're wondering what makes her recipes so unique, there's one key ingredient Drummond swears by.
Buttermilk is the key to stellar family dinners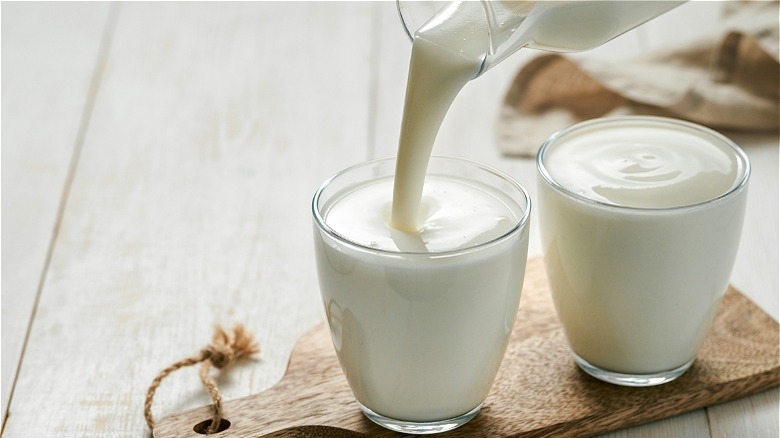 Fascinadora/Shutterstock
Many of Ree Drummond's classic recipes use buttermilk in some form or another to emulate that country ranch cooking style. Drummond's go-to recipes when cooking for her family may be chicken spaghetti or an assortment of quesadillas, but she assures her fans that the thick, creamy liquid is necessary when making most of her family favorites (per The Pioneer Woman).
Drummond shared how to make the fermented milk product using just two simple ingredients: milk of your choice and either vinegar or lemon juice. That's it! You can access the full recipe on The Pioneer Woman website; it's clear that buttermilk is quite easy to make at home.
According to Fine Dining Lovers, buttermilk's "natural fermentation" gives it a tangy flavor that not only makes baked goods light and fluffy paired with baking soda but can be also used as a tenderizing meat marinade. So whether you're adding the acidic milk-based liquid to your next muffin batter or whipping up a batch of Ree Drummond's classic ranch dressing, the Pioneer Woman claims buttermilk is an essential ingredient when making the most out of your family's classic meal favorites.