Giada De Laurentiis' Aperol Spritz Is Giving Instagram Serious Summer Vibes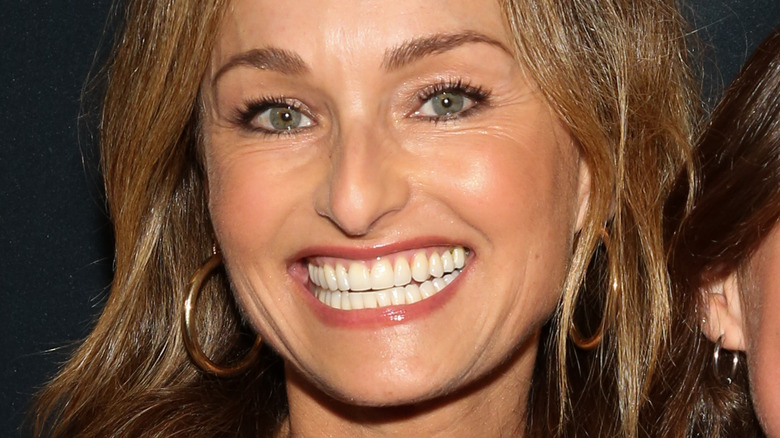 Paul Archuleta/Getty Images
If people are calling summer 2022 the "Summer of Spritz" (and we think they should), calling in Giada De Laurentiis as a consultant would be step number one in the right direction. De Laurentiis is as Italian(-American) as they come; her Italian-inspired culinary empire — like Rome itself — was not built in a day, but rather over years of TikTok pasta challenges, television programs, trial-and-error in the finicky restaurant biz, and too many popular pasta recipes to count. 
The certified Italian (De Laurentiis was born in Rome, according to Food Network) might just be the perfect face for the Summer of Spritz, marrying all that is beautiful about Italian culture (prosecco, Aperol, and sipping from long stemmed glasses), with all that is beautiful about American culture (commodifying those things and making a catchy slogan like "Summer of Spritz" to go with it).
Town & Country explains that, like De Laurentiis, the Aperol spritz "has been an Italian favorite for decades." The cocktail blends a bitter, bright orange Aperol with a bubbly, sweet prosecco for a result that, to many, conjures up sun-soaked afternoons spent poolside, or perhaps people watching in a piazza as an Aperol-colored sunset hits the ancient buildings in Rome's Latin Quarter. The magazine claims that it was visitors to Italy's northeastern region in the early 1800s who created the earliest spritzes by adding a bit of sparkling water to their wine. But per usual, De Laurentiis is taking something old and making it new ... and much trendier.
Spritz gonna be a thing
"One of my favorite drinks to make in summertime," a very summer-y Giada De Laurentiis declares in her August 6 Instagram video, referring to the Aperol spritz. "It's got the perfect combination of bitter and sweet." And although recipes vary slightly across the spritz-loving world, an Aperol spritz must include both bitter (Aperol) and sweet (prosecco) to be a proper spritz. 
According to Bi Rite Market, it was the brothers Aperol who came up with the idea for the Aperol spritz in the 1950s, taking their eponymous, bittersweet, amaro syrup and balancing it out with a splash of prosecco to cut through the bitterness. De Laurentiis does the same in her Instagram video, adding a few flavor amplifiers (such as grapefruit club soda and a dash of Angostura bitters) and one other significant change.
"A whole bottle of prosecco," De Laurentiis announces happily, pouring the sweet, sparkling wine into a pitcher. This is no ordinary recipe, after all — this is a "big batch" Aperol spritz, fit to feed a crowd. "Makes you feel like you're in the full swing of summer," the chef says, to the sheer delight (and heart-eyed emojis) of many in the comments section. "Yummm," wrote Katie Lee Biegel, fellow Food Network personality and apparent spritzer-sister. "Now it feels like summer," another commenter wrote, tagging a friend. In fact, many followers included other Instagram handles in their comments on the post, indicating just how crowd-friendly De Laurentiis' big-batch Aperol spritz really is.