The Unexpected Way Dollar General Is Expanding Its Product Offerings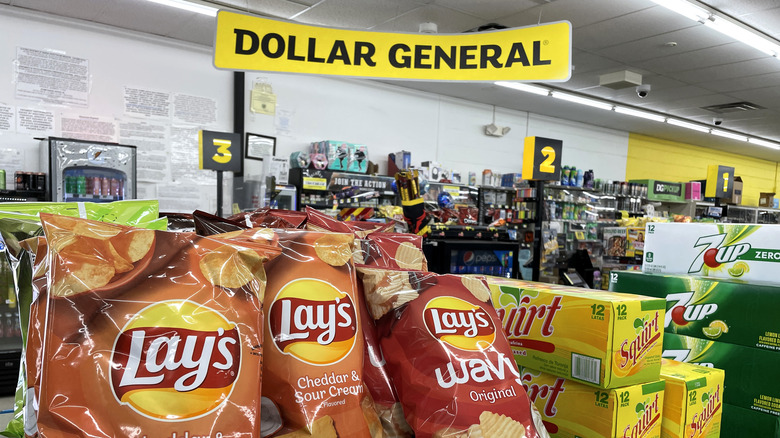 Justin Sullivan/Getty Images
People tend to shop at Dollar General for a handful of reasons. A good percentage of the items in-store are either inexpensive or discounted, making the chain accessible to shoppers who are careful with their money and are sensitive about price points. And because of the way Dollar General's business is built, Dollar General could well be the only retail option in town, as most of their stores are built in what are described as "food deserts," aka areas where residents have limited access to grocery stores or markets.
But as it turns out, food deserts are lacking in healthcare opportunities, too. So in August of 2021, Dollar General's then-CEO Todd Vasos said the company would be looking to expand its offerings into a completely new field. During that particular earnings call, Vasos said (via NBC), "What we're going to be squarely focused on ... are those services that rural America today especially doesn't have access to. We talk a lot about grocery deserts or food deserts. There's as equal health care deserts out there across the U.S., and we're in all of these communities." 
To Dollar General, the expansion means carrying more over-the-counter medication, as well as nutrition and health aids. 
Dollar General's new business could be a game-changer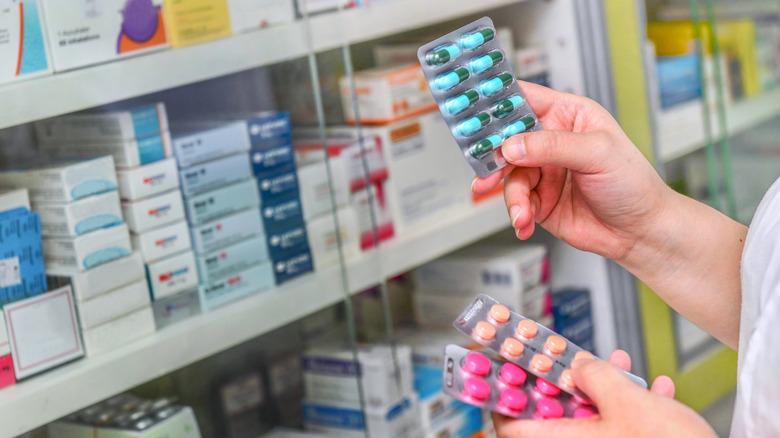 i viewfinder/Shutterstock
One year later, Dollar General has brought on a healthcare advisory panel to help it decide how best to invest in and grow a business within the health and wellness space. Among the new hires: Dr. Patrick Carroll, former chief medical officer at Walgreens; Dr. Katy Lanz, chief strategy and product officer at Personal Care Medical Associates; Dr. Von Nguyen, current clinical lead of public and population health at Google; and Dr. Yolanda Hill Wimberly, chief health equity officer at Grady Health Systems, per Supermarket News.
It's a gamble that could pay off handsomely for Dollar General, which, per NBC, can be found within a five-mile radius of 75% of the country's population. Because of this, the store has become the most expedient place to pick up household necessities, even though these stores may not be the best place to pick up food, as they don't often carry many healthy options. 
Still, a solid healthcare offering could be a game changer, not just for the store, but for the residents that live near it. As Dollar General's then-CEO Todd Vasos said in 2021 (via CNBC): "We believe we have the ability to service the consumer in a lot of these instances where she today has to drive 30, 40 minutes to get basic health care."