Ree Drummond On Working With Guy Fieri During Big Bad Budget Battle - Exclusive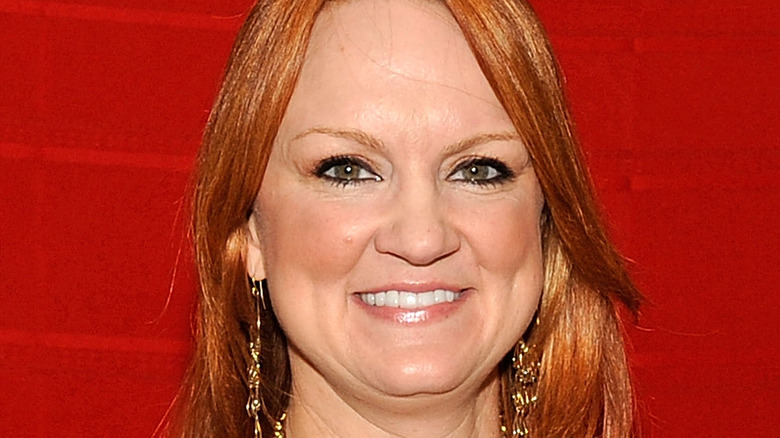 Bobby Bank/Getty Images
With food costs soaring, supermarket adventures are pipe dreams brought to life with Food Network's new culinary competition, "Big Bad Budget Battle." Besides, The Pioneer Woman is hosting, and The Mayor Of Flavortown is executive producing, making it hard to think of a reason not to give the show a chance to become a regular in your weekly arsenal of Food Network musts. If you've watched GGG — known to the uninitiated as "Guy's Grocery Games" — you have an idea of what you're in for. As the Reddit community has astutely sussed out, you'll watch contestants swarm none other than Flavortown Market for their budget buys before competing to re-imagine leftovers.
Don't dismiss the supermarket part of the show. Drummond exclusively told Mashed that the contestants' Flavortown Market choices often surprised her. "Watching what they chose to put back was sometimes just as instructive as watching the things that they bought," she shared. Flavortown Market aside, "Guy's Grocery Games" and "Big Bad Budget Battle" bring very different vibes to your TV screen. That's because, as she explained, Drummond decided early on that she was going to be a very different kind of host than Fieri.
Ree Drummond describes Guy Fieri in person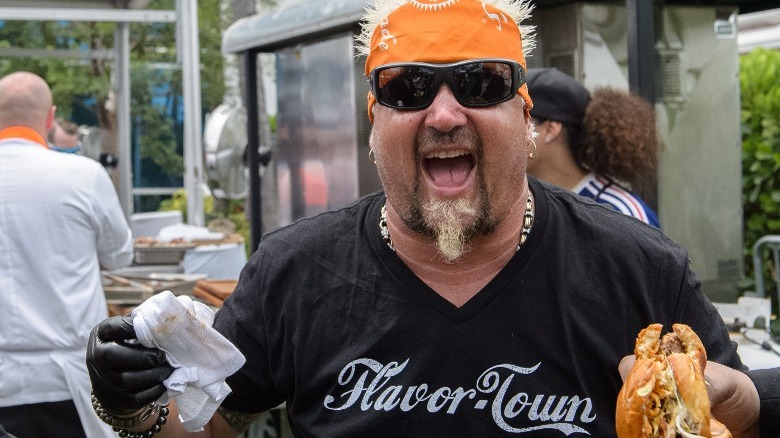 Jason Koerner/Getty
Guy Fieri, Ree Drummond affirmed, doesn't fake his — well, very enthusiastic enthusiasm — for all things food. "Guy is pure energy. I don't know how else to describe him," Drummond told Mashed. "You see the energy on his shows, but he's the same in person. He takes over the room in a good way." 
Drummond knew that she wasn't going to be able to be the same kind of host as the "Diners, Drive-Ins and Dives" legend. "He gave me some tips," Drummond explained. "He was sweet and gave me a few little tips about bringing the energy. I said, 'Well, I've got to bring my own kind of energy.' I can't bring Guy Fieri energy to a room."
Drummond didn't only pick up on the vibes that Fieri brings to a space; she also studied his management style. "He's got a great team of people that work for him, and that reflects who he is, that he is able to put together this crew that they all loved being at work," she told Mashed. "They all really like each other. It was a fantastic experience all around. I loved it."
"Big Bad Budget Battle" premiered on Food Network August 9 at 10:00 p.m. ET/PT. You can also stream episodes of the show on discovery+. Fans can get Ree's top tips and recipes for saving time and money at FoodNetwork.com/shows/Big-Bad-Budget-Battle. Follow the competition on social media using #BigBadBudgetBattle and share your favorite budget-friendly dishes.