Is Bobby Flay Getting Married Again?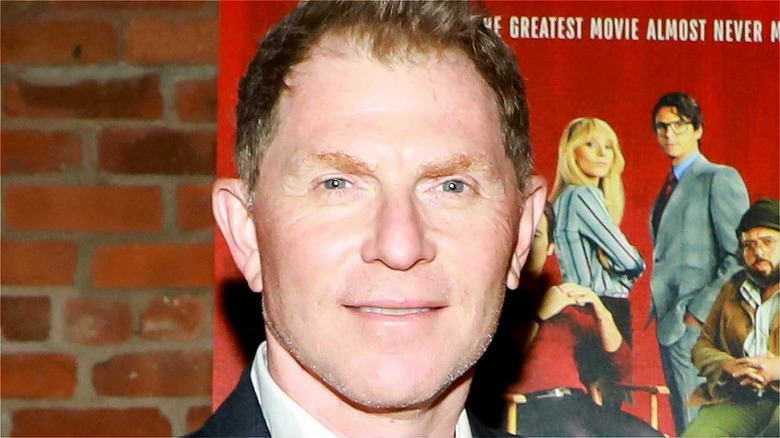 Jason Mendez/Getty Images
Chef Bobby Flay is definitely more famous for his many achievements in the food industry than he is for his romantic relationships. After all, even when the celebrated restaurateur was just beginning his media career on the Food Network in 1994, he was already super busy laying the foundation for his first restaurant, Mesa Grill — all while maintaining a personal life.
Among the controversies some people ignore about Bobby Flay, his three marriages are perhaps the most dramatic. Flay married Debra Ponzek in 1991, and even though two master chefs coming together in the heart of New York City may have seemed like a recipe for success, their nuptials only lasted a few years before Flay married again in 1995 to fellow Food Network host and mother Kate Connelly, per The New York Times. With Connelly, Flay became a stepfather and biological father to his only daughter Sophie in 1996, but their marriage didn't last through the decade. Flay's third and final marriage was to "Law & Order" actress Stephanie March in 2005 and ended after numerous attempts to reconcile in 2015 (via People).
Knowing the history of Flay's love life may make you wonder if another marriage is on deck for the cookbook author and his current girlfriend, Christina Pérez. Flay's comments on the prospect just might surprise you.
Are wedding bells in the future for Bobby Flay and Christina Pérez?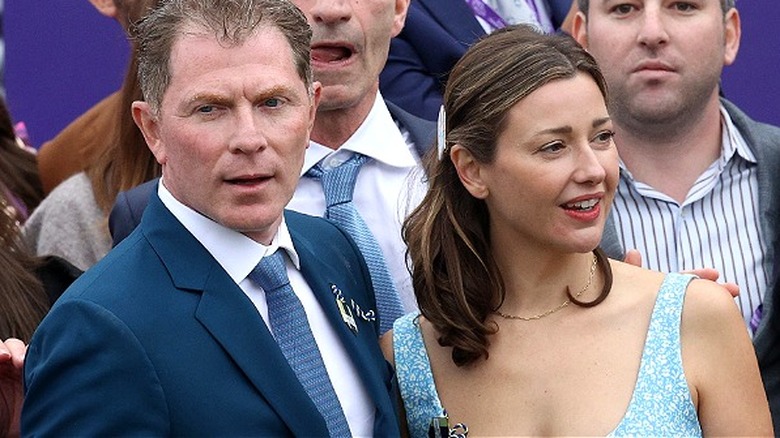 Rob Carr/Getty Images
Recently, Flay found love again with California-based writer, Christina Pérez. The couple announced their relationship last November at the Breeders' Cup World Championship after meeting through mutual friends, and they've been vocal about their relationship on social media ever since.
Late last year, Pérez posted a birthday tribute to Flay on her Instagram, and last month, Flay shared a heartwarming picture with his arm around Pérez at a restaurant with the caption, "When the food is great but only the second best thing at the table." When discussing his relationship with Pérez, Flay told People in December, "she's always the light at the end of the day for me."
All of this gushy talk may lead you to believe that Flay could be ready to tie the knot for the fourth time. In a recent interview with ET, however, Flay admitted that his past marriage experience may have been enough for him. When referring to his current relationship, Flay said, "For now, I like it exactly the way it is. I think Christina does too." While he sounds more than thankful to have Pérez in his life, the thrice-married chef seems to be putting future vows on the back burner (for now).