The Simple Reason Reddit Can't Get Enough Of GBBO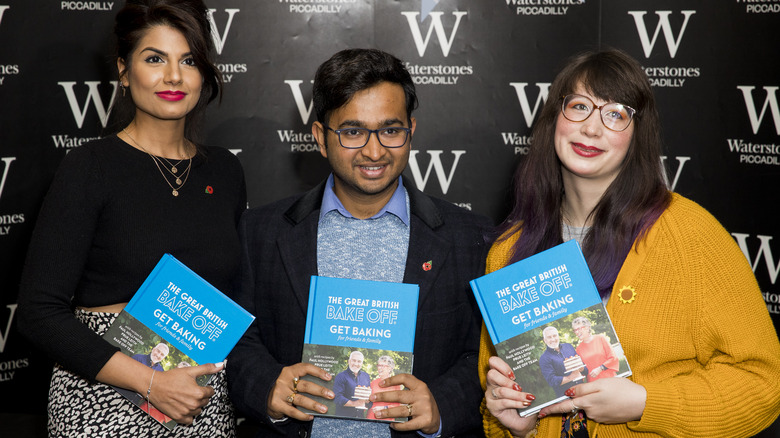 Tristan Fewings/Getty Images
Pretty much everyone loves heartwarming, wholesome shows, and some of the best ones include "Atypical," "Community," "Derry Girls," "Gilmore Girls," "Schitt's Creek," "Kim's Convenience," and of course, "The Great British Bake Off." The series, which goes by "The Great British Baking Show" in the United States, has been a fan-favorite for several years (via Thrillist). Everyone's comfort shows are different, but what is it about these shows that make you feel good? It could be relatable characters, intriguing storylines, or a life lesson learned by the end of each episode. In the case of "GBBO," it seems to be an enchanting combination of several factors.
Set in the English countryside, "The Great British Baking Show" stands out because it's a baking competition, and unlike other competitive shows, such as "Hell's Kitchen" and "Iron Chef," it actually has many pure, heartwarming scenes. Notable wholesome moments include contestants helping each other with their bakes, Paul Hollywood giving out his lucrative handshake, and contestants comforting one another when someone gets emotional about their baking (per BuzzFeed). Recently, some Redditors discussed what they loved most about this favored show, and there's one simple reason as to why people can't seem to get enough of "GBBO."
'GBBO' contestants are humble, wholesome, and care about each other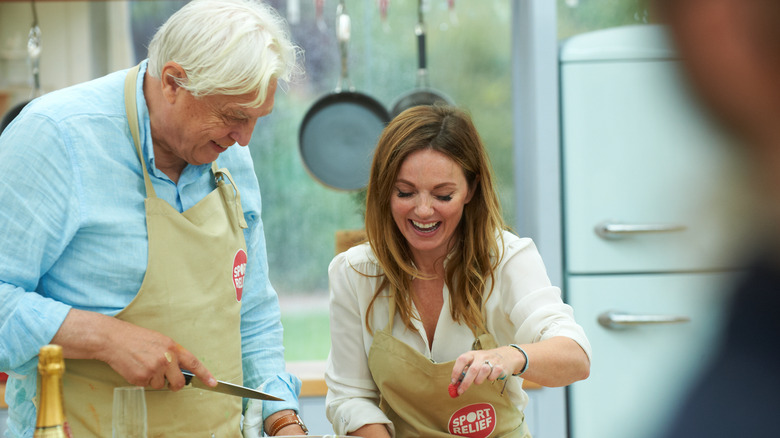 Comic Relief/Getty Images
One Redditor shared why they love "The Great British Baking Show" so much, explaining, "I love that the contestants are so wholesome. There's no pride. None of them think they're the best. They all know that there are ways they can improve. They care about each other. They genuinely are upset when someone leaves, and they are so happy when someone wins." Everyone in the comments seemed to agree with this sentiment, and discussed how it's this element of camaraderie that ultimately draws them back in each season.
"I always appreciate when they help each other, no matter how small. And the fact [that] many of them remain friends after filming," are big factors into why one user loves "GBBO." Two other Redditors described how they felt about the series, commenting, "I agree! The whole show is like a warm hug" and "[W]atching GBBO feels like a breath of fresh air ... This, in my opinion, is humanity at its finest." Several other users said it was a nice contrast to other cooking shows that are known for dramatic antics, and sabotage from contestants, such as "Hell's Kitchen" — which is known for having many awkward moments — and "Top Chef."
If you're in the mood for a wholesome, comforting show, you can watch every season of "The Great British Baking Show" with relative ease and see for yourself why it's so popular on Reddit and beyond.