What We Know About Adam Richman's New Podcast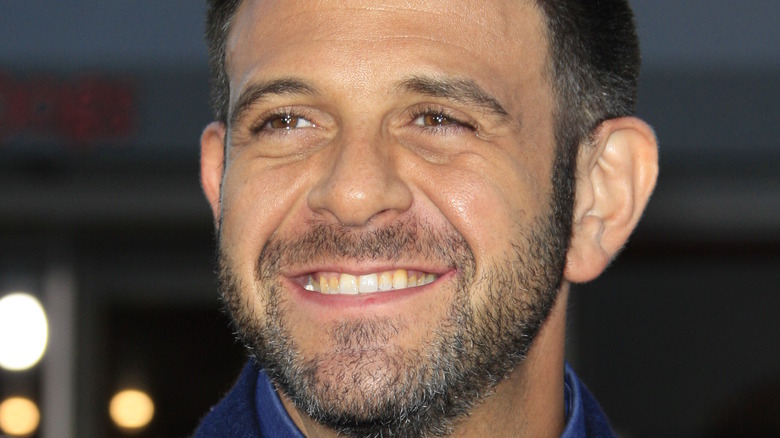 Kathy Hutchins/Shutterstock
Adam Richman has built a rich career as one of America's most beloved food-related narrators. He first won fans over during his four-year stint as host and subject of "Man v. Food," which aired from 2008 to 2012, and continued his reign of hilarity on other culinary-based series, including "Adam Eats the 80s" and "The Food That Built America," per IMDb.
Now, his star is rising in a slightly different direction, as host of a brand-new podcast, "The Meals That Made Me." This isn't his first foray into podcasts, however, having appeared as a guest on them before, including episodes on "Homemade," and "Gourmand." Per his Instagram page Richman's podcast is sponsored by Lexus USA, and the first season, "brings you ten amazing people all across the culinary world," who will apparently share stories about memorable meals. The show will be available via First We Feast, as well as other podcast outlets. Although information about when the podcast officially launches is limited, one thing isn't: enthusiasm for the show.
Fan reaction to Adam Richman's new podcast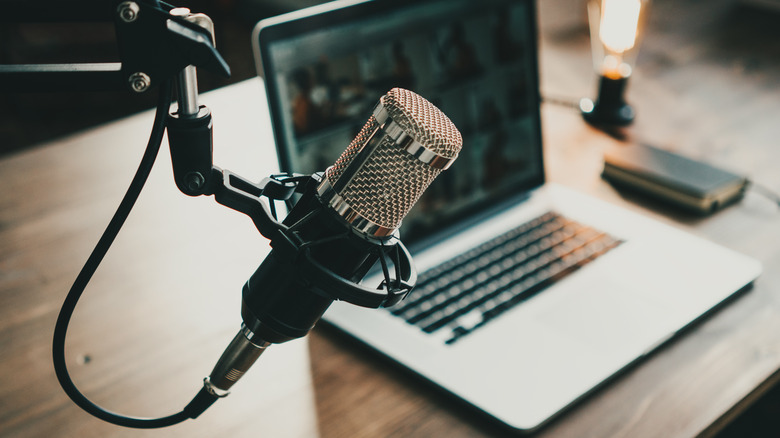 Alex from the Rock/Shutterstock
When Adam Richman's new podcast "The Meals That Made Me" launches, it might not break the whole digital world, but it could come pretty close. Fans are lining up to listen to the funny guy's latest endeavor, including famous friends like YouTuber Reina Scully and "Hot Ones" host Sean Evans, both of whom commented on the announcement with great enthusiasm.
Regular folks all over are also pretty pumped about the podcast. One person commented that Richman's work on "The Food That Built America" was, "unparalleled." Another person is happy to see him finally break into the podcast biz, noting, "It's about time." Yet another fan noted that they're "loving the shirt" from the announcement pic, which incidentally is covered in green pineapples.
Per the context of his Instagram announcement, the podcast launch seems imminent. No doubt big fans will keep refreshing their preferred Podcast purveyor until it drops for real.