The State That Just Can't Stand Pumpkin Spice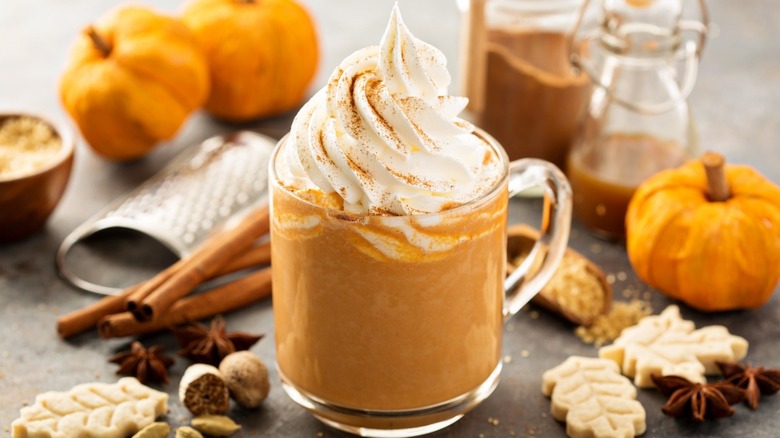 Elena Veselova/Shutterstock
Pumpkin spice season is knocking on our doors and a lot of people are ready to answer. With August coming to an end and several companies already releasing pumpkin spice drinks and food, people are gearing up for a fall full of pumpkin flavored everything like never before. With the pumpkin spice industry becoming a $600 million market, the early arrival of numerous food and drink options featuring this flavor makes total sense (via Forbes). Recipe developers are constantly thinking of new ways to add pumpkin spice to an array of different things everyday, and we're ready to indulge in them all.
As for the consumers, some people live and die for this spice based season. Although pumpkin spice has been around way longer than you'd expect, people still jump on board the pumpkin train in August and don't give it up until the holiday bells are ringing in early winter. Other people, though, tend to hate the stuff. They're typically warm weather people who want sweet fruit and refreshing drinks instead.
Whether you're a lover or a hater, pumpkin spice is unavoidable at this point. It's on almost every shelf in every grocery store, hoping to target those who love the flavors of fall. However, there are certain states in the U.S. that do a better job at avoiding the spice than others, and you may not be surprised to learn which state dislikes pumpkin spice the most. 
Tropical island and pumpkin spice don't mix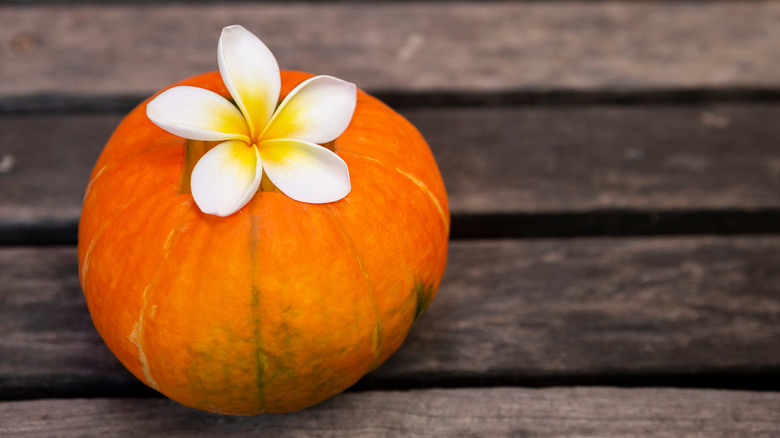 sirirak kaewgorn/Shutterstock
This may come as no surprise to you, but Hawaii ordered 65% less pumpkin spice products than any other state, according to a map Instacart released in 2021. A data point that definitely makes sense considering the state's climate and culture doesn't really scream cozy sweaters and hot pumpkin lattes. According to Instacart, the statistic is based on "how likely each state is to purchase a pumpkin spice item compared to the national average." We think it's safe to say not everyone in Hawaii is buying pumpkin spice waffles and ice cream on a daily basis when the first orange leaf falls off a tree.
Compared to West Virginia, which is the state that craves pumpkin spice the most, Hawaii doesn't really show the true fall colors and climate that requires a PSL in one hand and a bagel with pumpkin spice cream cheese in the other. It makes more sense if the tropical state sticks with the foods it's known for, like a traditional Hawaiian breakfast, the Loco Moco, with eggs, rice, and a burger patty (via Hawaii Magazine). Though sometimes this dish is made with Spam, which is quite popular in the state. Maybe someone would be willing to try a Loco Moco breakfast with the pumpkin spice Spam for something boldly different.