The Japanese Town That Attracts Tourists With Vending Machines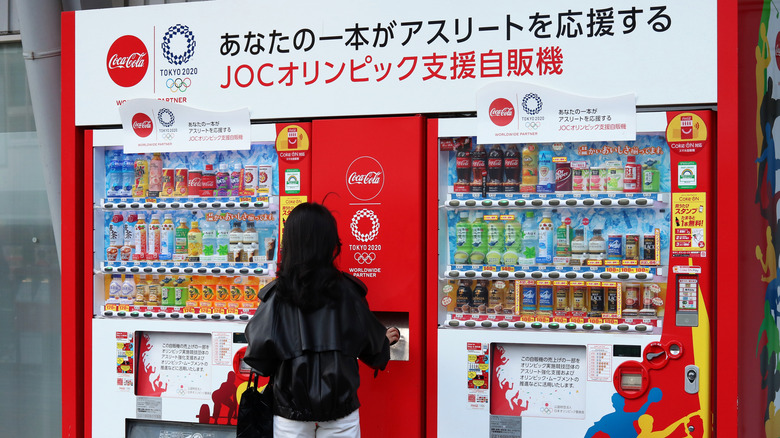 Ned Snowman/Shutterstock
When we think of fast food, we don't really take into account the quick convenience of vending machines. Appearing in the United States in the 1880s, vending machines have popped up across the globe dispensing various treats, snacks, drinks, and toys of all kinds. However, Japan is considered the vending machine capital of the world (via CBS News).
Vending machines are everywhere — glowing on street corners, lined up near busy paths, in buildings, and even dotting the rural countryside of Japan for weary travelers to grab a cool drink (per Business Insider). Introverts rejoice at the lack of human interaction needed when using one of these commonly found machines to enjoy a meal.
The sheer amount of vending machines you'll find all over the country is staggering, full of variety and quirky finds that collectively rake in billions of dollars each year. In Japan's Showa period (1926-1989), automated self-service machines gained widespread popularity for dispensing hot meals like ramen, soup, hamburgers, curry, and more.
Though these retro vending machines are now disappearing due to inflating costs and all the work that goes into actually preparing the meals before being sold, there are dedicated collectors out there who still love and maintain them.
Saito's nostalgic vending machine paradise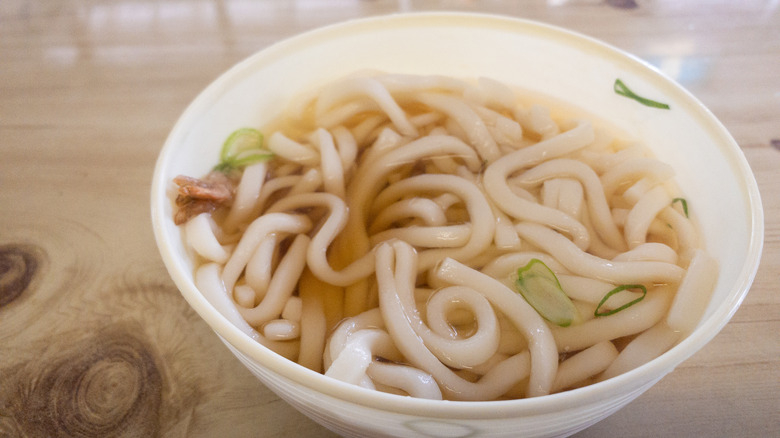 MITSUHIROJ/Shutterstock
Tatsuhiro Saito of Sagamihara, Japan is one such passionate collector who has around 70 restored and working vintage vending machines and operates them from his small used tire shop (via CNN Travel). His sprawling array of "natsukashii" (the Japanese word for nostalgic) machines brings hundreds of curious patrons to his business every day to try one out for themselves.
While Saito is proud of his small but impactful pit stop of Japanese history, it's become quite a time-consuming endeavor. These older, hot food models require a full staff to create and cook the meals in the on-site kitchen, so it has evolved into a tourist attraction that requires much planning, preparation, and effort to uphold.
This is why the number of food vending machines has dwindled over the past few decades, notes CNN Travel. Besides the need for regular food prep, the machines need to be restocked daily to replenish the delicious Japanese meals for hungry visitors to enjoy. Saito is certainly committed to his mission of keeping these intriguing relics of the past up and running, making a truly memorable mark on his small corner of the country in the process.