The Pandemic Restaurant Trend Bobby Flay Has Had Enough Of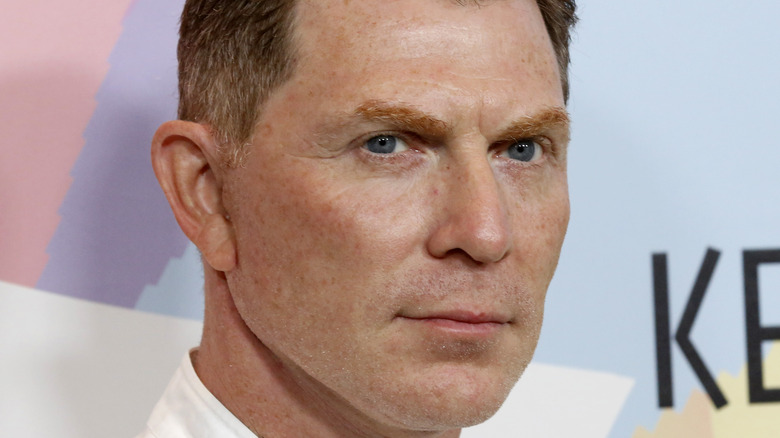 Gabe Ginsberg/Getty Images
The ongoing coronavirus pandemic introduced trends in the restaurant industry that changed the guest dining experience. With health and safety as a top priority, digital solutions replaced traditional ways of getting food. Stuck inside, people didn't go out to restaurants, instead made food at home which meant a heavy reliance on a top trend: grocery delivery service apps. According to Forbes, went from losing $2 an order in 2019 to "grossing more than $3 per order by mid-2020." That's quite the comeback story.
The industry has adjusted in many ways, at least some of which seem like they're here to stay. The company Cuboh, which integrates delivery apps, predicted that outdoor dining, pre-packaged meal kits, and certain technological shifts in dining are among the trends that will last. Bobby Flay, who quit college to work at a restaurant in the 1980s (via Britannica), doesn't seem to be a fan of all the pandemic trends. Speaking with "Business Casual," he even admitted to never having used an air fryer — a popular product that saw an accelerated rise in sales thanks to COVID-related consumer behavior (based on data from NPD). Much to the dismay of the Iron Chef, there's one particular trend that probably won't be going away anytime soon.
Bobby Flay isn't a fan of QR code menus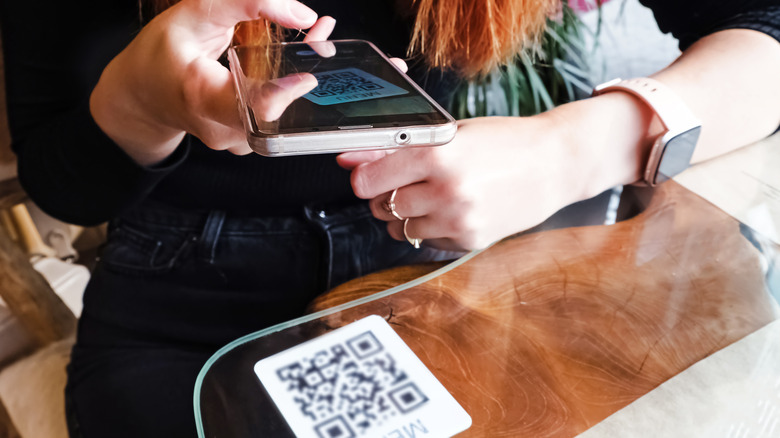 Elvis Aguero/Shutterstock
The QR code menu: Industry experts say this digital "fad" may outlast the pandemic, according to CNBC. For obvious health and safety reasons, Bobby Flay said about making the switch to QR codes, "We needed to do it," per an interview with "Business Casual." The Food Network star, however, would much rather use paper menus. Flay explained, "If you came to my restaurant and I opened a can of rosé and I gave you a QR code, your experience is not going to be the same as me pouring you a glass of beautiful rosé in a beautiful glass and giving you a gorgeous menu to look at." The "Beat Bobby Flay" star gave further insight into creating restaurant experiences, saying in the clearest of terms that "it always starts with food."
In an interview with Inc., Flay said he gets an adrenaline rush from being in the kitchen. Even with his new line of premium cat food, Made by Nacho, he takes great care to create the recipes (which include a special ingredient that Flay puts in his cat's food). He is thankful "no one's figured out how to make [cooking] come out of a computer yet."