How The Federal Is Doing After Bar Rescue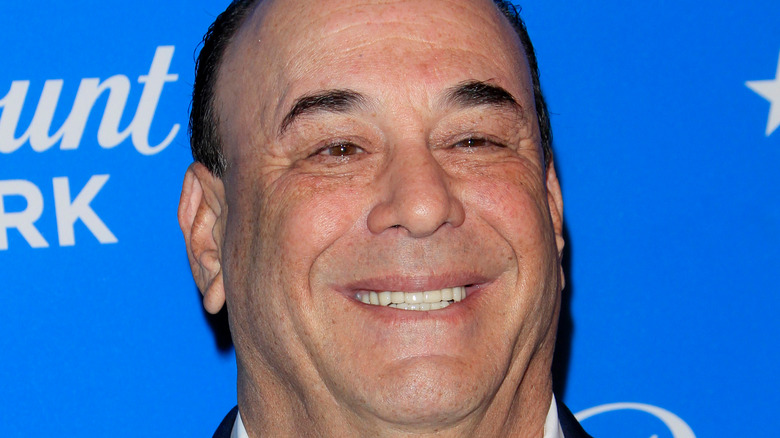 Kathy Hutchins/Shutterstock
The aptly named Martini brothers called on "Bar Rescue" to help revive their struggling Youngstown, Ohio bar. Martini Brothers Burger Bar began as a sports bar and a relatively successful one at that. The second bar venture for the Martini brothers, Dan and Joey, went from making $60,000 a month to $600,000 in debt (via RealityTVRevisited). The brothers revealed to Jon Taffer that the burger bar was in disarray as their landlord Jacob, who has a stake in the business, wanted to turn it into an artistic hub. The bar-turned-art-gallery was on the brink of closing by the time Jon Taffer arrived on the scene in episode 32 of the 4th season entitled "Sour Lemons and Bitter Business" (via IMDb). With only six months left until they have to close, the Martini brothers are a little more than shaken.
For struggling drinking establishments to receive Taffer's expertise, they must adhere to a set of "Bar Rescue" rules. And, Taffer came to the Martini Brothers Burger Bar's rescue by transforming the wannabe art gallery with a confusing name into a sports bar with a simple moniker. The bar bucked the odds after Taffer worked his magic; it was renamed The Federal and still open to this day, judging by recent posts on their Facebook.
The Federal and fraud
However, it hasn't all been in great spirits. In 2015, the front-of-house manager and one-half of the bar brothers, Dan Martini, pleaded guilty to domestic fraud alongside three other residents of Valley, Ohio. At the time, it was the biggest case of domestic fraud on the popular e-commerce site, eBay (via WFMJ). The group of fraudsters Martini was in cahoots with swindling 25,000 people out of $2 million with phony autographed sports memorabilia. In a 2017 WFMJ update on the case, Martini pleaded guilty, was placed on probation, and sentenced to community service. Martini's involvement in the scheme played out by allowing his friend (Clifton Panezich) to use his eBay account after Panezich had maxed out his own transactions.
Putting Dan Martini's fraud aside The Federal was ultimately a Jon Taffer and "Bar Rescue" triumph. However, some of the bars on the show were establishments that Jon Taffer couldn't rescue.