Does Cosby Star Geoffrey Owens Still Work At Trader Joe's?
Credit: Michael Kovac/Getty
Known for his role as Elvin Tibideaux in the iconic American sitcom "The Cosby Show" in the '80s and early '90s, Geoffrey Owens continued acting in various roles after the show ended in 1992 (via Los Angeles Times). Owens also teaches theater and directing at prestigious acting schools throughout New York and founded his own Shakespearean workshop. His passion for the stage led him to stand in the spotlights of Broadway alongside big names in the acting world like Orlando Bloom and Al Pacino.
It's safe to say he's got a serious love for acting and education and has seen much success over the years. So when Owens made headlines for working as a cashier at a New Jersey Trader Joe's in 2018, per The Daily Mail, the internet was confused, to say the least. Seeing the actor in such a normal, minimum wage-paying job sparked a lot of unprovoked harassment online. Despite this, Owens refused to let this attempt to publicly shame his job choice get to him, as he took the cashier position at Trader Joe's to support his family in a flexible way between acting roles. "A lot of good things happened to me, but the best thing about that whole thing was that people started thinking about and talking about work in a different way" (via Los Angeles Times). Many have wondered if "The Cosby Show" star still works there today.
Geoffrey Owens turns a negative experience into a positive one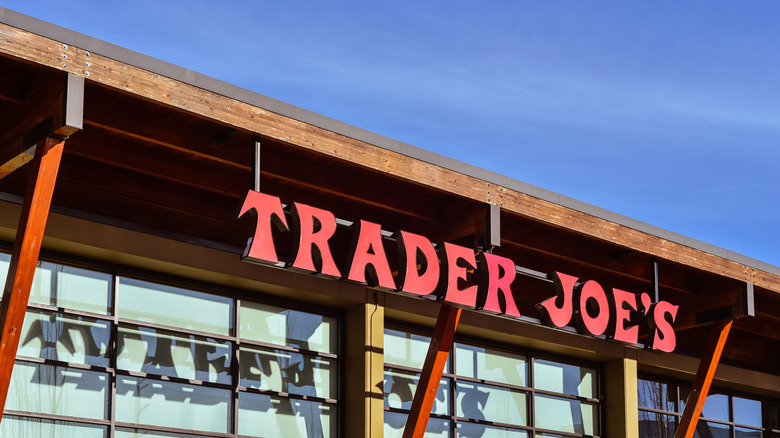 jejim/Shutterstock
Following the backlash, Geoffrey Owens quit his day job at the grocery chain after a year. "In fact, today was the day I gave notice at Trader Joe's. Yesterday was my last day at work," reported Inside Edition. The whole incident put him back on the radar within the acting sphere, landing him roles both big and small, including Tyler Perry's "The Haves and the Have Nots" and working on Ray Romano's film "Somewhere in Queens" (via The Hollywood Reporter). One particularly positive result of the internet drama he experienced was creating an IGTV show called "Shift Happens," where Owens interviewed various people about their jobs and focused on the dignity found in every profession, per Movie Web.
"Two years after the Trader Joe's event, people are still approaching me on the street in public telling me how meaningful that whole thing was for them and how they were inspired by it," Owens remarked on the NPR podcast "All Things Considered." He mentioned the rise of the pandemic and the world's need for heroic essential workers more than ever. Though the actor no longer works at the grocery establishment, he turned his experience into something that shed a much-needed positive light on why you might want to be nicer to Trader Joe's cashiers and others in the workforce.