Shaquille O'Neal Is Bringing His Big Chicken Restaurant To An Exciting New Location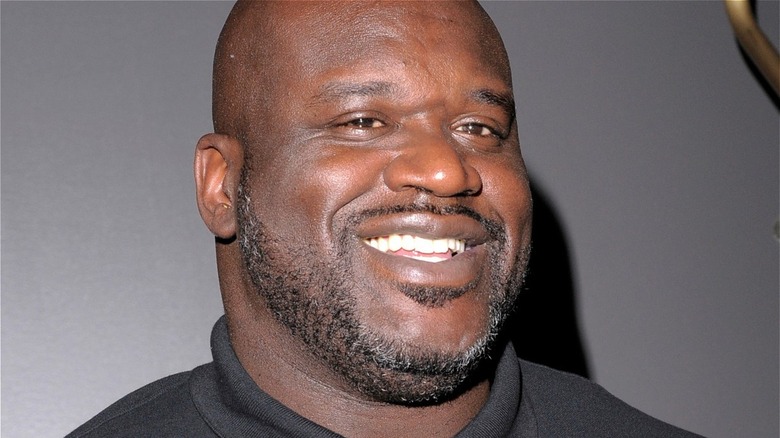 Ron Adar/Shutterstock
Shaquille O'Neal's Big Chicken restaurant, which already has several locations across land and sea, is set to expand later this year. According to its website, the fast-food chain's locations include storefronts in California, New York, and even on cruise ships. 
If you haven't heard of Big Chicken, the restaurant's food is described as an ode to the flavors of the former NBA player's childhood. Although O'Neal was born in Newark, New Jersey, he spent his high school years playing football in San Antonio, according to My San Antonio. As a professional athlete, he ate a ton of pizza, mac and cheese, and chicken wings (via The Sports Rush).
According to Eater, in 2018, O'Neal seized the opportunity to share his love for one of his favorite foods in Las Vegas, Nevada. It's been nearly four years since his first restaurant's launch, and now, the chain will be opening its newest location down south.
Big Chicken is doing a Texas takeover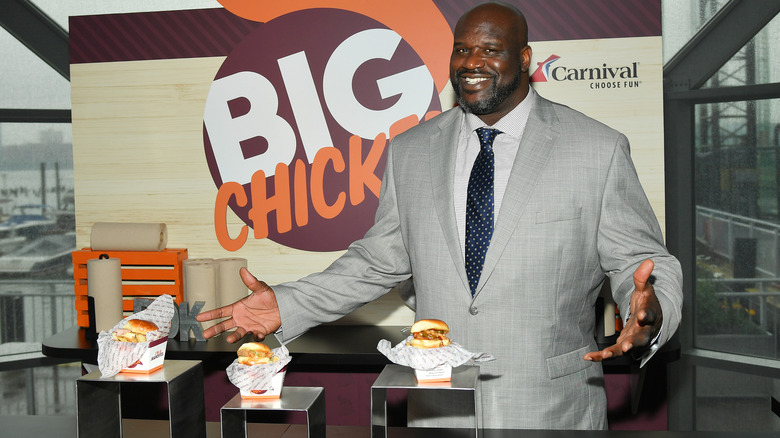 Mike Coppola/Getty Images
According to Eater, Shaquille O'Neal's Big Chicken restaurant is heading to Houston, Texas in the coming months. Earlier this year, the restaurant expanded its Shaq-sized footprint in the state with a new location in Dallas, according to Dallas News. As mentioned before, O'Neal spent a handful of his younger years in Texas, so another location in his childhood state is definitely exciting. Furthermore, lots of the restaurant's menu incorporates items with smoky, Texan flavors, such as spicy chipotle barbecue sauce and house-made sweet and spicy pickles, making this Houston expansion all the more fitting (via Carnival).
In addition, John Halpern, the CEO of Big Chicken, stated that fans could potentially look out for more Big Chicken locations in the Lone Star State, including San Antonio and Austin. Fried chicken enthusiasts in the Houston area can expect the store, which will be located at 9660 Westheimer Road, Suite #250, to open in either late 2022 or early 2023.