Chick-Fil-A Is Finally Coming To This State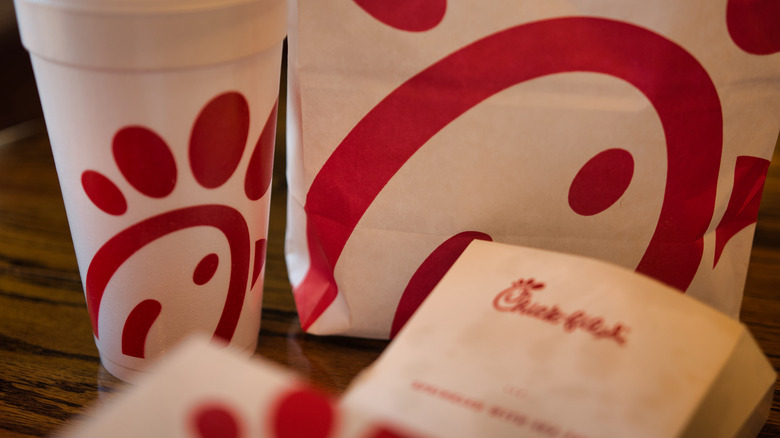 jmac23/Shutterstock
Chick-fil-A, the fast-food chain known for its chicken sandwiches, lemonade, milkshakes, customer service, and closing on Sundays, was founded in the Atlanta suburb of Hapeville, Georgia in 1967 by S. Truett Cathy, the father of chairman Dan Cathy and the grandfather of the chain's current CEO Andrew Cathy, per Entrepreneur. Despite being the center of a number of controversies, particularly those involving leadership's alleged anti-LGBTQ+ values, Chick-fil-A's customer base across the US remains faithful. More than seven decades since its founding, Chick-fil-A ranks among the top chains in America, with Franchise Times reporting a revenue just short of $6 billion in 2021 — a 33% increase from the prior year.
Compared to big-name burger brands with customers all around the globe, Chick-fil-A is definitely an impressive David and Goliath-esque tale. The restaurant's website notes there are now over 2,600 Chick-fil-A restaurants in 47 states, plus locations in Washington, D.C., Puerto Rico, and Canada. But recently, the quick-service poultry joint has begun opening its doors in a state known for its tropical climate, lively culture, volcanos, and lūʻaus.
Chick-fil-A is opening new locations in Hawaii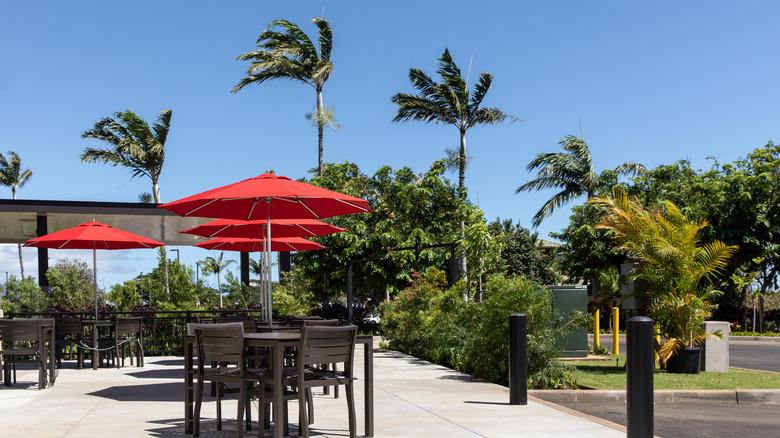 Chick-fil-A
Say aloha to Hawaii's first-ever Chick-fil-A locations! The company announced in 2021 that it will be making its way to Hawaii starting with four stores: two in the capital of Honolulu, plus one in the vibrant O'ahu community of Kapolei and another in Kahului, a city on the island of Maui. Natives and travelers alike will now be able to sink their teeth into deluxe sandwiches, nuggets, waffle fries, and more.
The Kahului location opened on September 1, 2022, according to Maui Now. The first to open in Hawaii, this location is confirmed to be partaking in Chick-fil-A's Shared Table program, in which "surplus food" from the restaurant is donated to local organizations such as shelters, food banks, and soup kitchens.
At the start of 2022, Chick-fil-A also announced its partnership with The Maui Farm, an organization that provides "at-risk women and their children" with "transitional housing and support services" to help them become more self-sufficient. The nonprofit received a $300,000 True Inspiration Awards grant from Chick-fil-A in 2022, allowing it to expand its space for even more families in need.