Reddit's Favorite GBBO Hosts May Surprise You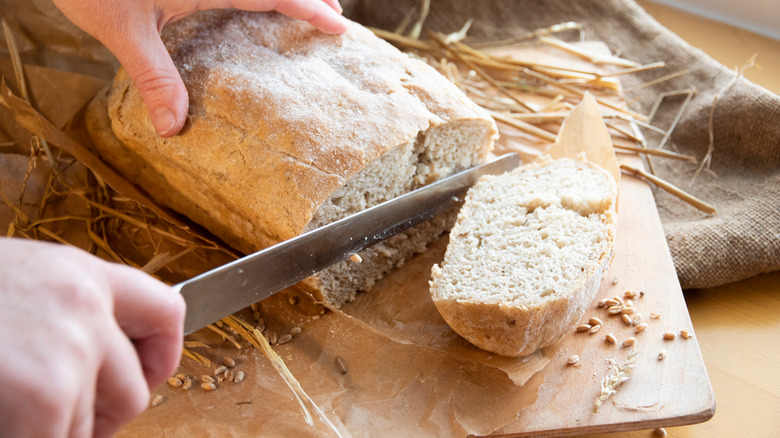 Natalia Hrynovets/Shutterstock
Another year brings another season of "The Great British Bake Off." Season 13 officially kicks off on September 13, 2022 on Channel 4 in the U.K. (via Radio Times). U.S. audiences will be able to view the show on Netflix under the title "The Great British Baking Show," according to Food and Wine. Throughout 13 seasons, many judges and hosts came and went off the show. The first duo of "GBBO" hosts was Mel Giedroyc and Sue Perkins, and they were succeeded by Sandi Toskvig and Noel Fielding, known for his work in shows such as "The Mighty Boosh" and "The IT Crowd" (via IMDb). 
Later on, Toskveig also called it quits and was replaced by Matt Lucas as Fielding's co-host, and both of them are still hosting the feel-good baking competition (per Metro). The situation is somewhat similar regarding the judges — the first ones to judge delicious bakes were Paul Hollywood and Mary Berry. However, Berry left the show after it moved from BBC One to Channel 4, and she was then replaced with Prue Leith, while Hollywood remained a "GBBO" fixture. But who's the fan favorite out of all the "GBBO" hosts?
Noel Fielding and Mel Giedroyc are Redditors' favorite GBBO hosts
Digital Spy made a ranked list of all "The Great British Bake Off" hosts and judges, and the results might be a bit surprising to some people, depending on who you prefer. Sandi Toksvig is in the last place, Mel Giedroyc and Sue Perkins are right in the middle, while Noel Fielding took the top spot for his fresh approach to the series. Fans on Reddit also had some thoughts about their favorite hosts, which they expressed by commenting on a post created by Redditor u/cozymew. 
The top comment says that the best host is "Noel overall, Noel and Sandi together as best combo," and many other Redditors agreed, with some saying that they miss Sandi. At the same time, another Redditor said they would like to see Noel and Mel hosting the show together, which has never happened before. They also expressed their love for the combination of Noel and Mel in another show called "Taskmaster," in which five comedians complete tasks to impress another comedian who acts as the show's judge (per IMDb). 
Other fan-favorite hosts included Sue and Sandi, while Matt Lucas was mentioned in only two comments — once ranked as the least favorite, and another time when A user said, "I adore Matt tbh." For now, we have Fielding and Lucas to look forward to, and who knows what new tricks the two have up their sleeves.