Ina Garten's Simple Method For Succulent Meatloaf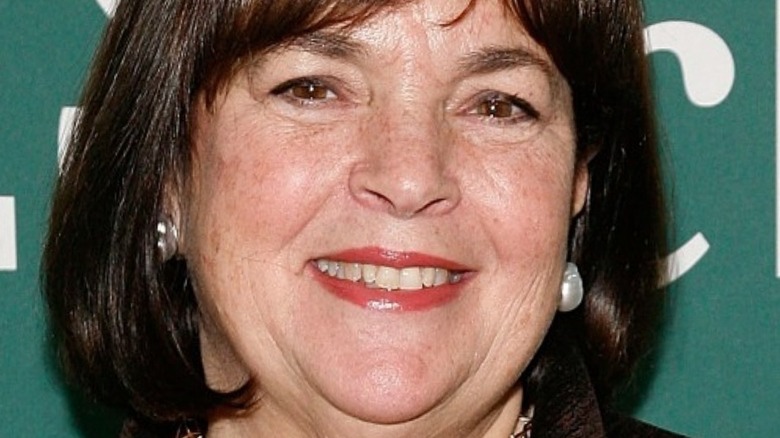 Andy Kropa/Getty
Called "aspirational and accessible" by The Washington Post, Ina Garten is the Food Network star that everyone loves — truck drivers, millennials, housewives, and, in particular, Jennifer Garner. For The Cut, Gabriella Paiella describes how the "Barefoot Contessa" even appeals to people who scoff at domesticity.
Garten calls her style of cooking and entertaining "simple and elegant" (via The New York Times). The prolific cookbook author, known for her signature blue oxford, exemplifies casual hosting.
In her 2001 cookbook – "Barefoot Contessa Parties!" – Garten shared her secrets for successful entertaining, stressing the importance of staying "very, very, cool" when giving parties to make guests feel welcome. Part of that equation is the proper number of guests (ideally six to eight), where you can easily serve the food (think beyond the dining room) and also surprise your guests with your chosen menu. Garten likes to "serve the opposite kind of food from what people expect" — for example, a fancy meal for friends coming over to watch the game or something more casual when expected to impress.
Part of the Contessa's appeal is her recipes for the comfort foods Americans grew up with, such as meatloaf. Appearing in several of her cookbooks, Garten has recipes for traditional beef meatloaf and a leaner turkey meatloaf that is anything but boring.
Ina's technique for moist meatloaf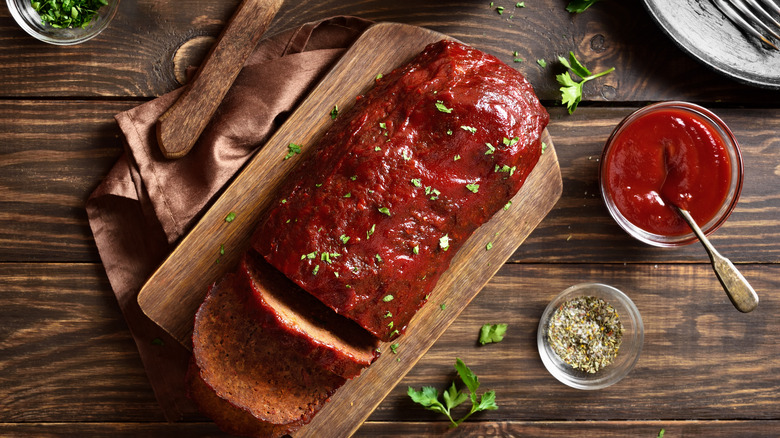 Tatiana Volgutova/Shutterstock
During an episode of "The Barefoot Contessa" on Food Network, Ina Garten prepared a beef meatloaf that is both moist and succulent. Although it can be a simple recipe, meatloaf is prone to quickly drying out, lending to why people either love or hate it. 
Garten began by choosing an 80/20 ground beef, which contains enough fat to liquefy as it cooks, creating the juices that keep the meat from drying out in the process. She added even more moisture to the meatloaf by sautéing onions (until soft and translucent), along with tomato paste, chicken stock, and Worcester sauce. As the onion cooks in the oven, it releases more water, further preventing any dryness. 
As she formed a log on a baking sheet, Garten was careful not to overmix or compress the meat mixture, as she wanted to keep the meatloaf light. She added that the loaf should be even or else you run the risk of one part drying out while another continues cooking. Garten's final moisture insurance tip was to place the pan containing the meatloaf inside of a larger pan of boiling water before moving both into the oven. Called a "water bath" – a technique also used when baking cheesecake or a delicate custard — this method creates a "gentle, even, moist heat in the oven" (per Panning the Globe). Now we just need the mashed potatoes!