Here's Why Curtis Stone Hated Working In A Kitchen At The Start Of His Career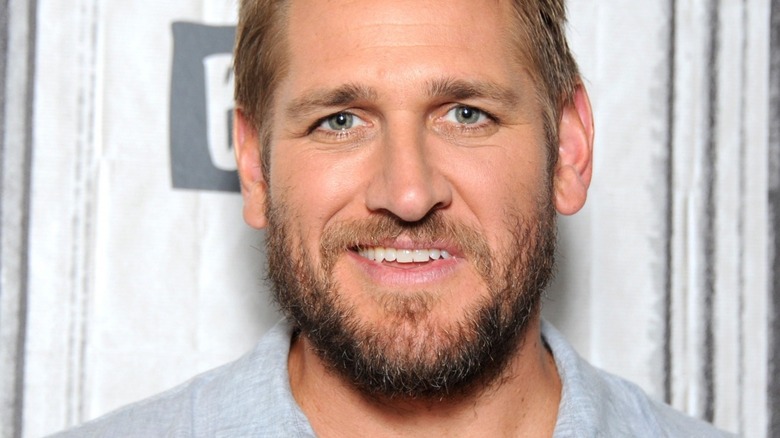 Desiree Navarro/Getty
Australian chef and television personality Curtis Stone has become a recognized name across the world thanks to his involvement in various culinary competition shows, from "MasterChef Australia" to "My Kitchen Rules" to "Iron Chef: Quest for an Iron Legend" (per IMDb). However, before he ever stepped foot on a television show set, he was sweating it out in kitchens across the world, working in London under legendary chef Marco Pierre White before eventually opening a restaurant in Beverly Hills, per Food Network.
Nowadays, Stone flexes both his star power and his culinary creativity, appearing on various shows and putting together impressive tasting menus and dishes for his restaurant, for example. However, Stone's rise to culinary prominence didn't come without a few bumps in the road — and he wasn't exactly certain about his choice of career path at the beginning.
With any career, it's rare to start right at the top, and that's certainly true in the restaurant industry. As JobHero outlines, an apprentice chef who's still learning the ropes might have responsibilities that include storing food supplies, keeping the kitchen clean, and prepping items for the other chefs who are higher up in the kitchen pecking order. And it's the latter task that had Stone a bit disillusioned with kitchen life at first.
Prepwork galore — and not much more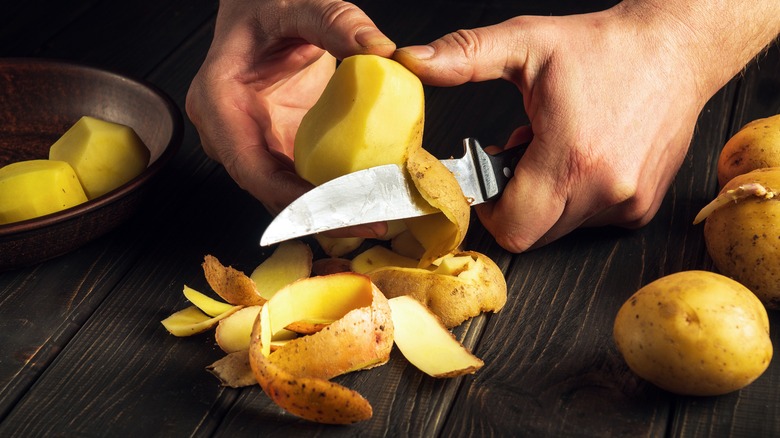 VITALII BORKOVSKYI/Shutterstock
Curtis Stone spilled all about his culinary journey in a 2016 interview with Eater, giving the publication a glimpse into his early years as a chef. While his day-to-day tasks nowadays involve a lot of creativity with a dash of glamor, thanks to his celebrity chef status, back in his early years, his daily responsibilities were a lot more boring. And the mundanity of it all wore on him a little bit.
As Stone explains, for the first year he was employed in the culinary world, he absolutely hated it. That's because he wasn't doing much beyond the simplest preparation tasks, spending hours peeling potatoes and carrots, slicing onions, and all the other necessary, yet not exactly enthralling, tasks that make a restaurant kitchen run. Even when he moved on to a role at a five-star hotel, he wasn't creating works of art on the plate — he was standing behind a piece of roasted meat at the restaurant buffet, slicing off portions for diners as they approached and often just waiting around for long stretches of time, utterly bored.
But as he worked his way up the ladder through various apprenticeships with renowned chefs and different roles across the world, he started to do more of the work he actually loved, the types of tasks that had made him fall in love with cooking in the first place.