How Starbucks Is Sweetening The Deal For Workers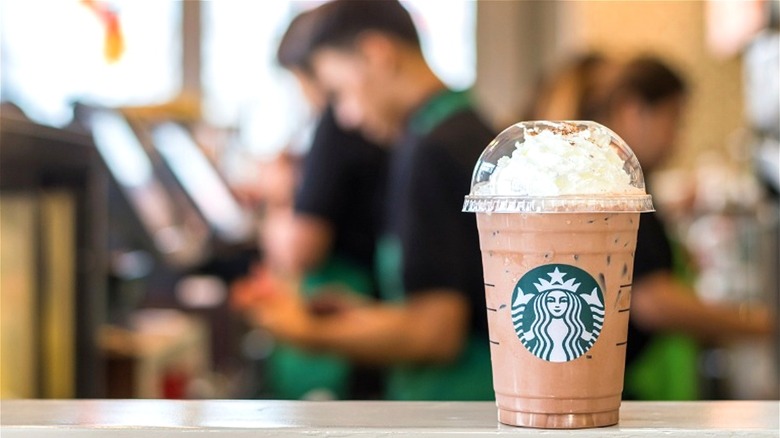 Chinnapong/Shutterstock
Working as a frontline employee in the food service industry certainly has its drawbacks. However, when you pepper in understaffing and the battle between low wages and record-high inflation amidst the COVID-19 pandemic — the pleasantries associated with serving customers day in and day out are lost. Despite Starbucks' former CEO Kevin Johnson stating employee energy was "high" during the pandemic crisis, for employees, the lack of benefits and wages well under the $15 per hour minimum caused undue stress forcing workers to seek solutions outside the coffee retailer's proverbial walls (per Insider).
According to Reddit, most Starbucks employees are in favor of unionizing in hopes of acquiring a "living wage." In December of last year, Starbucks employees succeeded in their union efforts in Buffalo, NY which sparked a speedy trend resulting in almost 250 additional stores across the country turning to unionization over the last year (per NPR).
As more Starbucks locations attempt to unionize, the company is rolling out a new plan to not only increase efficiency through technological advancements but make employees happier with a better benefits plan. However, this new deal may only apply to a certain sect of Starbucks partners.
Starbucks revamps benefits plan for (certain) employees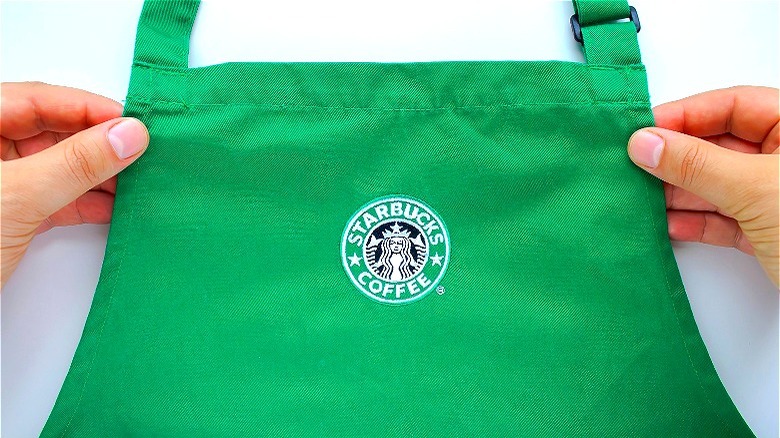 oasisamuel/Shutterstock
Apart from Starbucks trying to 'reinvent itself' during mass unionization, the company just promised an upgrade to employees' existing benefits which may spur workers to think twice before linking up with the National Labor Relations Board. Starting today, "eligible" Starbucks employees are able to access new employee benefits such as building savings accounts through "My Starbucks Savings" and taking part in the new "Student Loan Management Benefit" which helps employees create workable payment plans for educational loans (per Starbucks). The catch? These benefits only apply to employees who are not a part of unionization efforts (per CBS).
This isn't the first time the company has tried to persuade workers against unionizing. Back in May, the company rolled out pay increases for non-union employees (per Starbucks) leading to what Richard Bensinger, senior advisor for Starbucks Workers United calls "the most retaliatory campaign" he's seen in his entire career (per Bloomberg). While it is illegal for companies to outright impede upon unionization according to the NLRB, persuading employees away from organizing is fair game according to Starbucks.
The new role out of benefits has created quite a stir on Reddit as one employee states "if unions didn't work they wouldn't do everything in their power to stop them." As more posted their opinions of the new benefit plan via Twitter, according to CNN, Starbucks Workers United scoffed at the initiative, and hope to negotiate with Starbucks directly in the future.