The Vegetable Cooking Tip Katie Lee Learned From Her Mother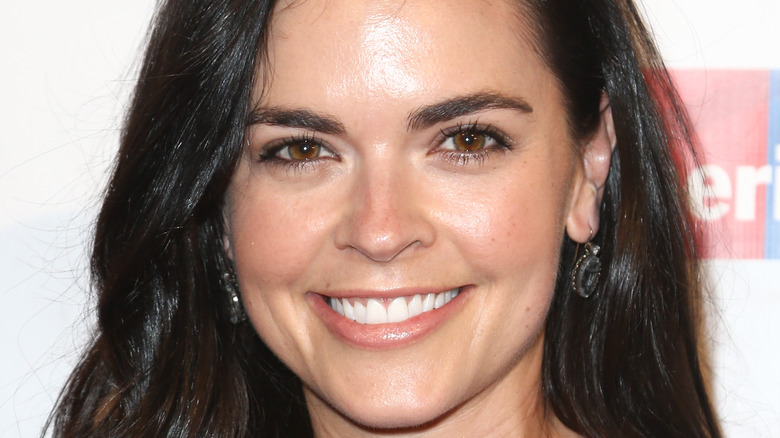 Debby Wong/Shutterstock
"Eat your vegetables!" is a phrase shouted daily in households across the United States. Apparently, no one needs reminding to eat their chicken nuggets, fries, or ice cream, but children often move their veggies quietly to the side of the plate in distaste, in the hopes that their tired and distracted parents will forget about the offending nutrient-rich items. Getting the younger set to actually consume their broccoli, carrots, and salad is a challenge in itself — often involving a special approach and a few select recipes. It's a task that has publicly daunted even young, rich, and famous parents like Jessica Seinfeld and the English royal family, some of whom have shared the secrets to whatever success they managed to muster (Per Today and CBS News).
But, still, it's not easy being green ... food. Most of us can use more weapons in our arsenal for encouraging good habits, in ourselves and our families. Katie Lee recently shared ideas that are a real boon to parents struggling to incorporate more of the rainbow on their family's plate. The unsurprising source? Her health-conscious mom. Katie Lee shared her mother's secrets to getting her to eat her vegetables, and — even more importantly — to continue eating them after she left home.
A clever, but gimmick-free approach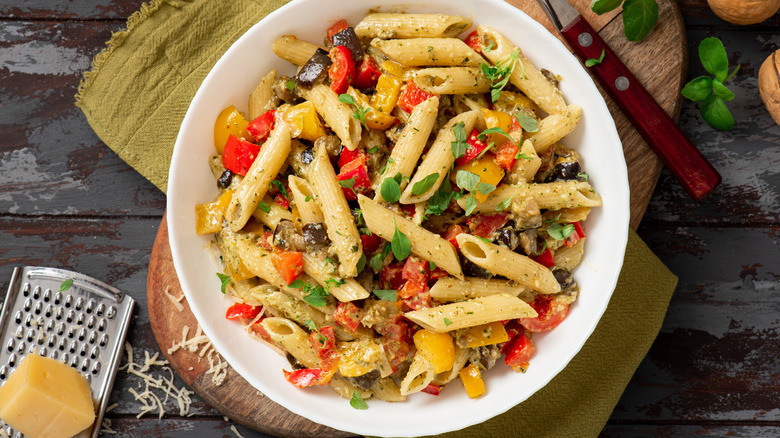 Svetlana Monyakova/Shutterstock
What was her trick? The good-news bad-news is that it wasn't really a trick at all, but Katie Lee's mom did know a good place to begin. Mrs. Lee would start by roasting a whole mess of vegetables with olive oil, salt and pepper, according to her famous daughter. According to Today, she would then incorporate them into all sorts of dishes, as Lee explained, "We would have roasted veggies with pasta, burritos or quesadillas." 
So first of all, the vegetables were cooked in a tasty and efficient way: Roasting with salt, pepper, and oil doesn't take much effort but yields great flavor. Secondly, she mixed things up: She didn't do the same boring thing every time but included vegetables in different sorts of recipes. And third, she added the veggies to fan favorites: Kids and adults alike love Italian and Mexican food (especially when they involve carbs and cheese). 
Lee's mom was both clever and consistent in feeding her family vegetables. The really good news? It worked. While Katie Lee has gone on to develop her very own culinary skills (via The New York Times), she still goes back to her mom's food. She says that her mom's strategies are "great ways to make a quick, healthy dinner and I still do it to this day." (Per Today).
Encouraging words — and habits — from both mother and daughter.