GBBO's Prue Leith Is Bringing Her One-Woman Show To The US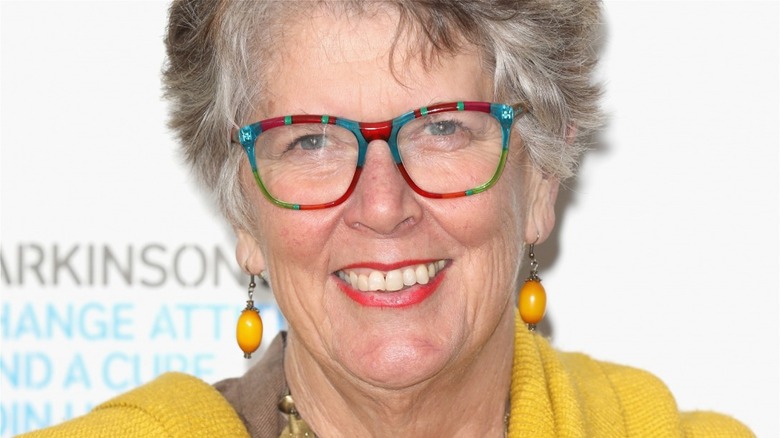 Tim P. Whitby/Getty
These days, Dame Prue Leith is best known for appearing beside Paul Hollywood as the decidedly less-intimidating half of the judge's panel on "The Great British Bake Off," which just dropped its Season 13 premiere on Netflix last week with the series' requisite "Cake Week" battle. But before she took over for Mary Berry, who bid the show adieu in 2016, Leith had already made a name for herself in the British and South African food world. 
Born in Cape Town, Leith's list of accomplishments includes restaurateur (her Culinary Institute's onsite eatery has boasted South African-inspired seasonal dishes like roasted lamb with moskonfyt-glazed beetroot), chef, television personality, journalist, food writer, and novelist. She's even the Chancellor of Queen Margaret University in Edinburgh, Scotland. We're pretty sure she's not tired of the "Bake Off" world just yet, but Leith is still bent on advancing her career outside of the hit baking competition. According to The Mirror, she's poised for a "one-woman show" across the pond.
Leith will test the U.S. waters in Los Angeles and New York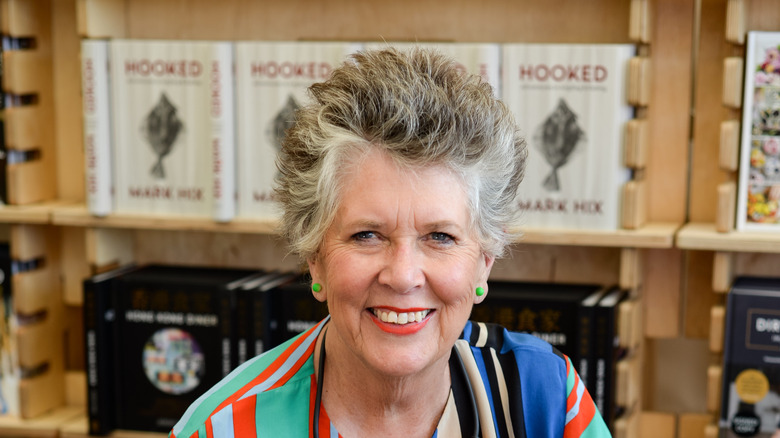 Mark Anton Smith/Shutterstock
Prue Leith told The Mirror that she has two speaking events (which she's billing as a "one-woman show") on the docket in Los Angeles and New York, with two more shows slated at Bath's Rondo Theatre in England this month. "And if they work, then next year I'll do two tours, one in the spring and one in the autumn round England and around America," she said, adding that she'll be adding plenty of plugs for her two new books (one is an "updated biography" and the other is a cookbook titled "Bliss on Toast"), which are coming out this Christmas. 
According to a description of the event provided by Rondo Theatre, "Prue Leith: Nothing In Moderation (Work In Progress)" will feature Leith's account of the "ups and downs" of her food career through a series of funny anecdotes, from "feeding the rich and famous" to cooking for British Royalty to "poisoning her clients" (by accident, we assume). The second half of the show will feature a Q&A with Leith moderated by actress Clive Tulloh, who most recently produced "Joanna Lumley's Great Cities of the World" for ITV.