Baskin-Robbins' New Flavor Is Scary Hot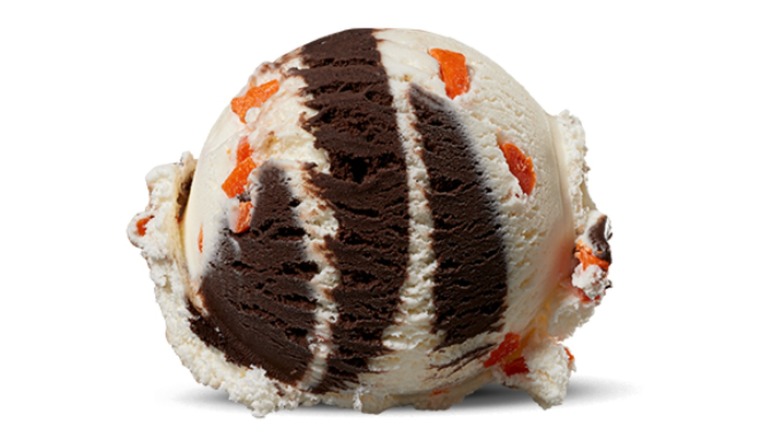 Baskin-Robbins
Fall is easily the best time of year for seasonal flavors. It's PSL season, McDonald's pumpkin creme pie may be returning soon, and foods everywhere are either candy-themed or pumpkin spice. Okay, so maybe for some it's the worst of the flavor seasons, but you have to agree that it's got a strong, unified flavor profile. Not to mention, a familiar and complementary color palate. That being said, it can be a treat when brands pick up on some of the other opportunities for fun fall flavor, like getting in on the cobweb and ghostly decorating action or enjoying a little ghoul and gourd wordplay.
The latest flavor of the month from ice cream chain Baskin-Robbins combines some of the best of these familiar elements of the season, while also incorporating bold new flavors that certainly won't be found in your next pumpkin spice latte — or anything during fall or Halloween.
Spicy 'n Spooky treats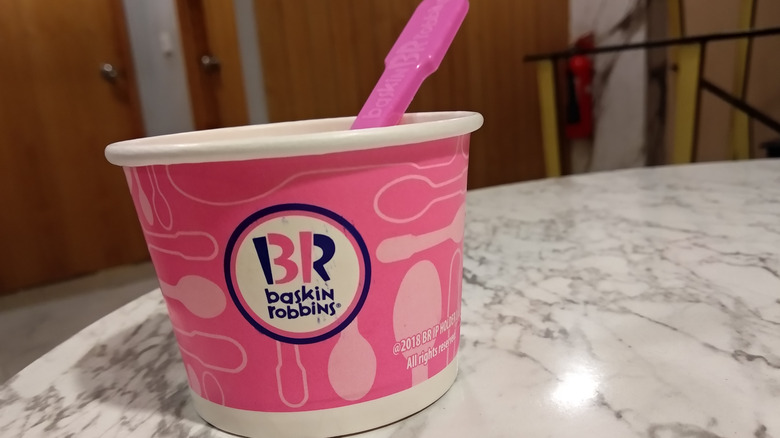 Tea Talk/Shutterstock
Baskin-Robbins' flavor of the month for October is the aptly named Spicy n' Spooky. This flavor combines a white chocolate ghost pepper ice cream base with blood orange flakes for delightful wordplay and a juicy, tangy bite. The ghost pepper ice cream will be creamy, sweet, and spicy all at once, and should pair beautifully with the ribbons of super-rich dark chocolate ice cream, which will be the company's "darkest chocolate yet," according to Jeanne Bolger, Baskin-Robbins' director of research and development (via press release). Now add all three of those together and what do you get? Why the classic halloween color scheme of orange and black, of course!
The new flavor will be available starting October 1 and will only be in stores for a limited time, so you may want to head over before this ghostly flavor disappears. If spicy ice cream isn't your thing, you can check out any of the 25 popular Baskin-Robbins flavors we've ranked from worst-to-best to find something more to your taste. With more than 1,400 flavors in its library (per Baskin-Robbins), there's bound to be something for everyone.