The Singaporean Restaurant You Probably Forgot Ludacris Owned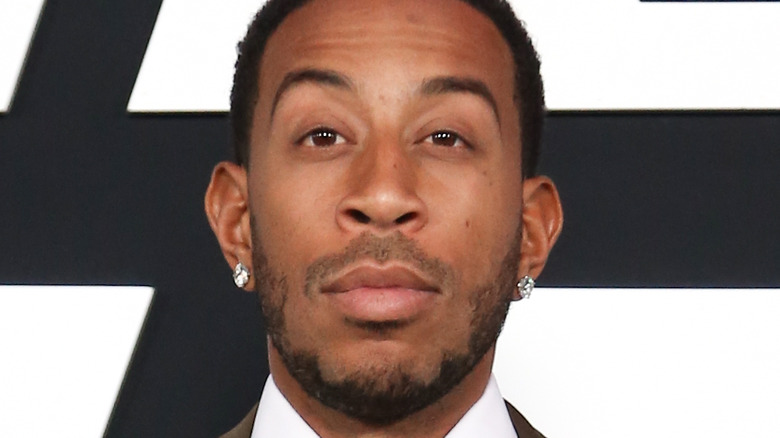 Debby Wong/Shutterstock
An MTV and VH1 icon, Atlanta's own Ludacris dominated the early 2000s rap scene. The three-time Grammy Award-winning MC is known for his low-slung bravado and chart-topping tracks like "Money Maker," "How Low," and "Blueberry Yum Yum." The Atlanta rapper is also head of Disturbing Tha Peace Records, a hip hop record label operating under Def Jam (via Spotify). Beyond his own recording finesse, Ludacris hosted the 2017 reboot of "Fear Factor" in the stead of former host Joe Rogan. The celebrated artist, actor, and music mogul has also acted in a handful of blockbuster films including "Crash" and the "Fast & Furious" franchise (per IMDb).
A full-circle creator and entrepreneur, Ludacris is dedicated to the fine arts. But among the many roles he plays, many of his fans don't know that he's also a food lover, having hosted a culinary special called "Luda Can't Cook," and even a restaurateur. Prior to its closing in 2012, Ludacris was the face of an Atlanta Singaporean restaurant called Straits (via What Now Atlanta).
Straits was Ludacris' first restaurant
Committed to exploring food cultures from across the globe, Ludacris dove into the world of Asian cuisine to diversify his business portfolio and expand his tastes. The artist partnered with Singaporean chef Chris Yeo to open the first non-California outpost of Straits, an authentic Singaporean eatery serving dishes like tamarind beef, chili lobster, and potong kari ayam, along with an eclectic assortment of cocktails, reports Food & Wine.
Ludacris told the publication that opening Straits made him "obsessed with restaurants," and he clearly wasn't lying. Now a full-fledged restaurateur, Ludacris' then-newfound passion for the food industry didn't die when Straits' Atlanta location closed. Instead, he opened another eatery in 2016, this time entirely in his own image. Named after his 2003 studio album, Chicken + Beer is located at Gate D5 in Atlanta's Hartsfield-Jackson International Airport.
Straits is now operating out of San Jose only, and Chris Yeo told Food & Wine that though the restaurant continued to thrive after its Atlanta closure, it has never again had the attention it did when Ludacris was the co-owner.