Here's What Happened To Delighted By Hummus After Shark Tank
When you walk into a supermarket now, finding a chocolate chickpea dip sitting next to spicy, garlicky tubs of hummus isn't a shocking sight. Trader Joe's and Costco both stock sweet hummus, leading dip maker Sabra once sold dark chocolate hummus too and Aldi's selection of seasonal dessert hummus flavors has been winning fans over for years.
During Christmas, Aldi sold chocolate mint and sugar cookie flavored hummus, and later, you'd find chocolate cherry cheesecake and carrot cake-inspired hummus on its shelves. In fact, the popular Instagrammer @aldifavortiefinds has even found the world of dessert hummus being stretched to include cocktail flavors at Aldi such as mudslide, pina colada, and strawberry daiquiri.
While the abundance of sweet spins on the savory chickpea dip has long divided hummus fans all over the world, one thing is for certain — it wasn't Aldi, Costco, Trader Joe's, or a supermarket that made dessert hummus popular. The concept of dessert hummus was practically unknown before Makenzie Marzluf walked into "Shark Tank" in 2017 (via Shark Tank Blog). With a selection of hummus in flavors like snickerdoodle, brownie batter, and vanilla bean, her business, Delighted By, promised to be the next big thing in the dip aisle.
Delighted By dessert hummus delighted the sharks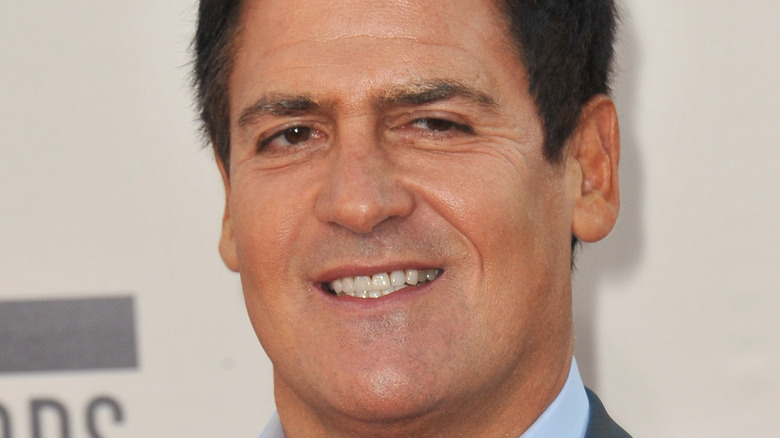 Jaguar PS/Shutterstock
When Marzluf came up with the idea of sweet hummus that could be eaten with pretzels and graham crackers, she hoped that Delighted By hummus would be the first dessert hummus of its kind in supermarkets across the country (via Shark Tank Blog). As it turned out, some chains were in agreement with her. At the time of her appearance on "Shark Tank," Delighted By was already in 1,200 stores including Walmart, Wegman's, and Whole Foods — all of whom found her business to be incredibly unique — and the company had made sales worth a million dollars in just over a year.
Not only were sharks intrigued by what her selection of dessert hummus tasted like, but they were even more impressed by the numbers Delighted By had to back the business up. Ultimately, Marzluf shook hands with Mark Cuban for a $600,000 investment in return for 25% equity in her company. According to the Shark Tank Recap, however, the deal between Cuban and Marzluf fell through after the show and it seems like Delighted By has been knocked off the course of its dream of a national takeover ever since.
Tough competition may have pushed Delighted By out of business
Although the deal between Cuban and Marzluf never materialized, Delighted By was doing pretty well for itself after appearing on "Shark Tank," for some time at least. The show gave Delighted By national publicity and demand for Marzluf's dessert hummus raked in $5 million worth of sales for the business in 2018 (via Insigniaseo).
According to Shark Tank Blog, Marzluf was in the middle of rebranding her business to Delighted By Desserts in 2019 but the brand's relaunch was set back several times due to the pandemic. Delighted By reportedly also sold mixes and hummus brownies for a brief time. Eventually, however, Delighted By seems to have been pushed out of the dessert hummus business by big-name brands like Sabra and Boars Head, and retailers selling dessert hummus under their own in-house brands. Marzluf claims that her recipes were copied and without a shark like Cuban to back her business, it seems like Marzluf was no competition to supermarket giants.
As of 2022, there are virtually no signs of Delighted By. The company's website no longer exists and its Twitter and Facebook pages have been inactive since 2020. As for Marzluf, it seems like the entrepreneur has now entered the cacao business with her other company Kakao.