What Makes Best In Dough So Unique, According To Wells Adams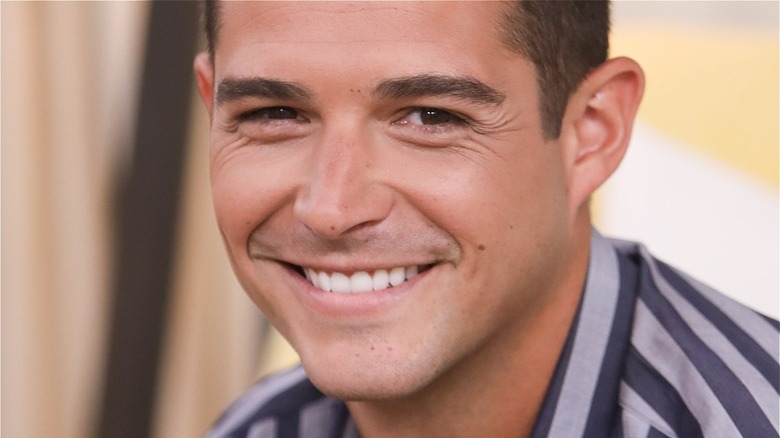 Paul Archuleta/Getty
Former "Bachelorette" contestant and "Bachelor in Paradise" bartender Wells Adams is a darling member of the Bachelor Universe. Married to "Modern Family" star Sarah Hyland, Adams is no stranger to the spotlight. In addition to his work in reality television and romance with the A-list actress, Adams enjoys cooking in his personal life. In an interview with Life & Style, the television personality admitted that he does "all the cooking" in his marriage, and tacos are in frequent rotation on their household menu. Adams even has an Instagram highlight reel dedicated to all things cooking.
In producers' eyes, Adams' natural charisma on screen and in the kitchen made him the perfect fit to co-host Hulu's new cooking competition, "Best in Dough," alongside pizza master Daniele Uditi. The show aired in September of this year and follows pizza chefs from all walks of life as they step out of their "culinary comfort zone" and compete for a chance to win the title of "Best in Dough" — and, of course, a $10,000 prize. The show features a rotating panel of three contestants in each episode, and judges vote on one talented chef to walk away with the win. The show has a 94% approval rating from Google users, making it an exciting success for Hulu. But what exactly sets it apart from other cooking competition shows?
Adams says the show's success is due to its kindhearted spirit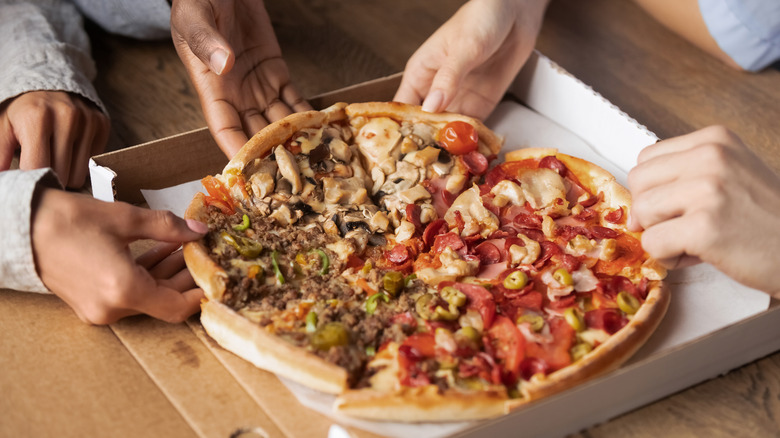 fizkes/Shutterstock
Unlike "Hell's Kitchen," where profanity, stress, and bad sportsmanship underpin the show's success (don't worry Gordon, we still love you), "Best In Dough" is all about playfulness. The cook-off often features ludicrous challenges boasting unusual combinations of flavors that bring out laughs in equal parts among the contestants, hosts, and viewers. Although the stakes are high, the atmosphere of the show is welcoming and lively.
In an interview with Foodsided, Adams opened up about the spirit of "Best in Dough" and what sets it apart from other cooking and baking competitions. Not only is the food "positive, fun, fresh, and amazing," but above all else, "it's a pizza party." 
Adams' remarks about the show echo what many fans say about "The Great British Bake Off," suggesting that there's a real appetite for food programming that's less cutthroat and more heartwarming. There's an obvious air of optimism and childlike wit in "Best in Dough," providing a stress-free, entertaining viewing experience that brings smiles not only to the show's winners, but to the millions of people it's available to. After all, isn't pizza the essence of joy?