The Big Problem Customers Have With Dunkin's New Reward System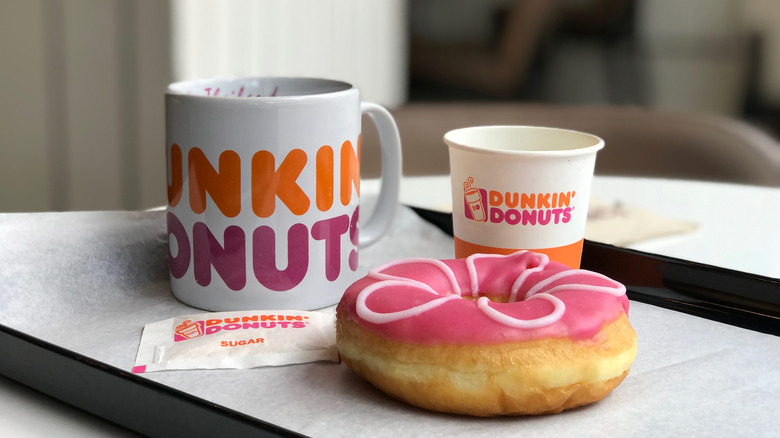 pancha.me/Shutterstock
America runs on Dunkin', or so the chain has claimed for the past 16 years (via Dunkin' Newsroom). While this may sound like another corporate slogan that's as lukewarm as a forgotten cup of coffee, Dunkin' actually has some impressive credentials. With over nine thousand stores spread across the United States (via ScrapeHero) and over three million customers a day nationwide (via Franchise Business Review), Dunkin' has a successful track record of serving hot coffee and breakfast items at any time of day.
Of course, even if America does run on Dunkin', that doesn't mean the company hasn't found itself in hot water with even its most loyal customers. A Dunkin' Donuts in Rhode Island, for example, decided to offer the citizens of Cranston a chance to win free coffee for a year (via The Huffington Post), only for the promotion to backfire when a typo meant that the company would be serving "white customers" only. Even changing the name of the company from Dunkin' Donuts to simply Dunkin' was enough to cause anger among the donut-loving populace (via Elite Daily).
A notable theme in these incidents is that Dunkin's attempts to please its customers, be it free donuts or changing the name to be more hip, seemed to backfire in some aspects. A similar case can also be made for Dunkin's revamped reward system, which has many customers scalding mad.
Customers have a bone to pick with the Dunkin' rewards system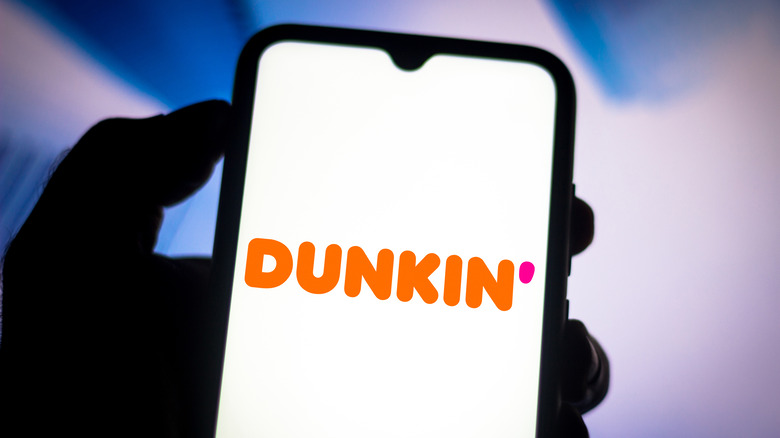 rafapress/Shutterstock
Earlier this year, Dunkin' planned to make a major change to its rewards system. This involved not only upping the number of points earned per dollar spent but also upping the point price of menu items and how customers could spend their points. Following the overhaul, it seems many customers aren't exactly thrilled about the new system. On r/DunkinDonuts, some had discovered that not only were free birthday drinks no longer available, but it was now more expensive to purchase their usual coffees than it was using the old system.
"Hmm 1$ = 10 points and 500 points = 1 coffee," sneered one user. "Costs you hmmm 50$ spent for a coffee lol what a joke." Another user wrote, "Considering the price increases, longer waits, and all the times my coffee has been messed up or simply was bad. This adds insult to injury." Dunkin' customers on Twitter were also quick to voice their anger over the new changes, demanding that Dunkin' return the old "DD Perks" system in place of the new Dunkin' Rewards.
"Why did the one sovereign entity I respect, Dunkin' Donuts, permit their central bank to devalue their unit of currency, DDPerks?" one fan tweeted. "Cant even enjoy dunkin no more when i only used it religiously for the ddperks," wrote another.
It would seem that a harshly received rewards system may join the list of other infamous scandals that haunt Dunkin'.