The Cookware Brand That Impresses Gordon Ramsay And Oprah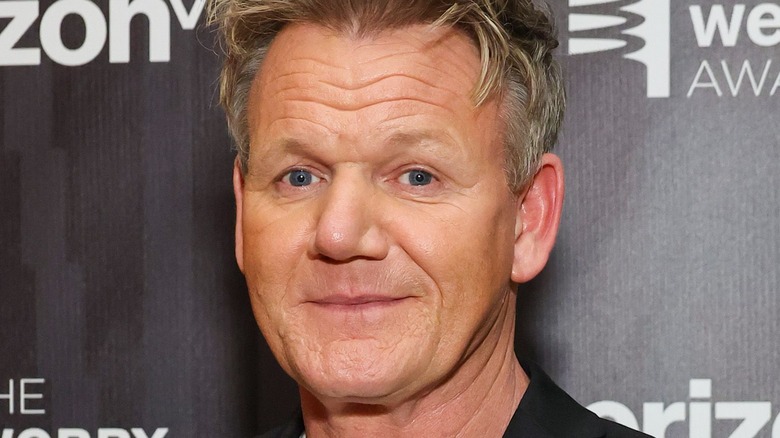 Mike Coppola/Getty Images
For the average home cook, it can be a challenge to know exactly where to begin when getting your kitchen set up with pots and pans, or upgrading to higher-quality options. You might grapple with exactly how much you need to spend, what material you should select, or what brand you should go with. 
One way to narrow down the options is to see which brands are getting some buzz and noteworthy endorsements. There are certain cookware brands like Le Creuset that have been around for ages and have received plenty of celebrity endorsements over the years. For example, Le Creuset has gotten the nod of approval from culinary icons like Julia Child to modern-day celebrities like Taylor Swift and Jennifer Garner, as Eater reports. There's a new cookware brand, however, that's been impressing some big names, including Michelin-starred restaurateur Gordon Ramsay.
HexClad, a cookware brand launched in 2017 as per Forbes, has made a serious splash in its five years in business with over 1 million units sold thus far. Their pans, which have a hybrid stainless steel/non-stick surface, impressed Ramsay so much that he signed on to be the brand's lead spokesperson. And, he certainly hasn't been shy about championing the brand in that role. As the HexClad website highlights, Ramsay has confirmed he cooks with these pans at home, has brought them into his London cooking academy, and even featured them on his various television shows, including "Next Level Chef."
The favorite things treatment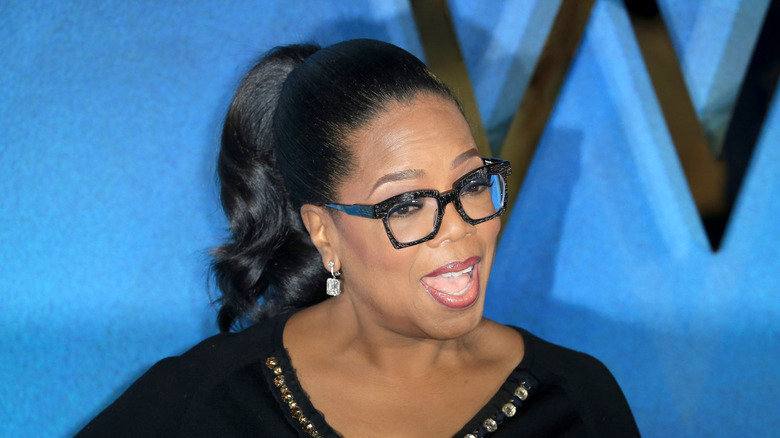 Fred Duval/Shutterstock
Gordon Ramsay isn't the only name who has put their star power behind this new cookware brand. HexClad was also highlighted in Oprah's legendary "Favorite Things" list in 2019, as per Oprah Daily. And, she didn't just select one pan — she recommended a full 7-piece set, which retails for a surprisingly low price of $499, compared to many other pan sets that can go for thousands.
While many brands get their products included on "must buy" lists around the holiday season, which countless publications compile to help guide consumers towards what to buy, the Oprah effect is in a class of its own. As businesses featured confessed to E! Online, the exposure granted from inclusion on her popular "Favorite Things" list typically causes demand to skyrocket, requiring them to prep far more inventory than they typically would.
And, for those who don't place much value on celebrity endorsements, regular reviews seem to be as impressed as the celebrities who endorse this cookware brand's hybrid pans. As Prudent Reviews reports, lifestyle magazine Good Housekeeping gave the pans the number one spot in their Best Hybrid Non-stick Cookware category. Additionally, CNN Underscored dubbed the brand's 10-Inch Hybrid Fry Pan the Best Restaurant-Quality Pan, a ranking that makes even more sense given their superstar chef spokesperson — they won't automatically ensure every meal you make is Michelin star quality, but they just might increase your chances of success.