Ree Drummond's Potato Mashing Trick Is A Thanksgiving Game Changer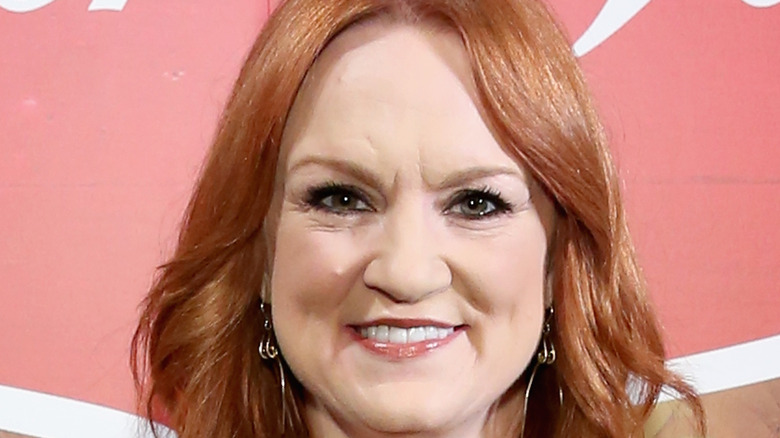 Monica Schipper/Getty Images
Thanksgiving is a time to give thanks and show gratitude for the places and people in your life. One could argue that the most important part of the holiday is the spread of food that's enjoyed. While turkey is largely the main event, if we're being honest, the sides typically steal the show. Over the years, Thanksgiving side dishes have become more creative and more delicious, but that doesn't mean all sides are equally loved. According to a Mashed exclusive survey, 22% of people agreed that green bean casserole was the worst side. In 2021, Zippia reported that for the second year in a row mashed potatoes were Americans' favorite side dish to serve with turkey. 
Mashed potatoes are a basic, comforting dish that can be easily transformed with different ingredients. While mashed potatoes can technically be made with russet potatoes, experts agree that Yukon gold potatoes are the best potatoes for mashing. Yukon potatoes have a rich buttery flavor that enhances their richness. As far as flavoring the potatoes, there are several schools of thought on what the best add-ins are. The Pioneer Woman, Ree Drummond upgrades her mashed potatoes with cream cheese. The cream cheese not only adds richness but also keeps the potatoes smooth and creamy. Ree Drummond knows how to cook a potato, but she also shared a hack to make the mashing even easier. 
The stand mixer isn't just for baking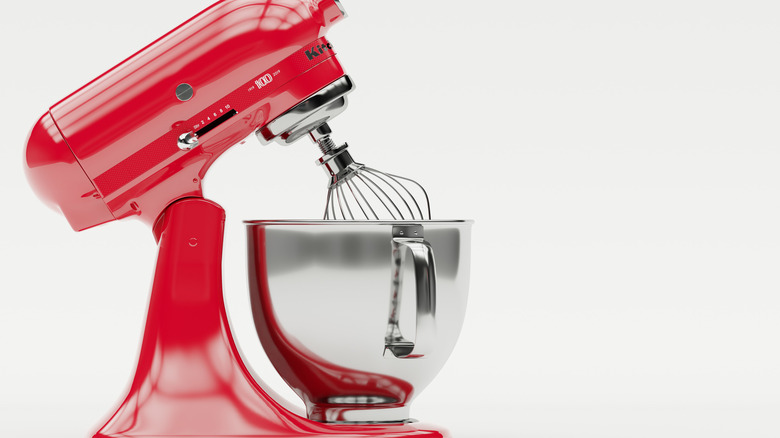 Anoottotle/Shutterstock
Ree Drummond has a special hack for mashing potatoes that takes the hard work out of it. Insider shared that Drummond uses a stand mixer to whip up the perfect mashed potatoes. Once the potatoes are fully cooked, she drains them and puts them in the mixer with the paddle attachment. After mixing for about one minute, Drummond adds in her cream, butter, and any other accouterments. One of the unexpected perks of this method is the easy cleanup. Everything is mixed in one bowl, eliminating the need to clean several pots, pans, and utensils. Drummond isn't the only one who recommends this method for mashing potatoes. Kitchen Aid's website provides a full recipe and instructions for making mashed potatoes in their machine.
If you don't own a stand mixer, you can make creamy and fluffy mashed potatoes with a little bit of elbow grease. In order to get the potatoes nice and mashed, you'll want to use a potato masher or a ricer. A masher allows you to smash the potatoes, while slowly adding in hot milk and butter until you get your desired consistency (per Spend with Pennies). According to Bon Appétit, putting the cooked potatoes through a ricer allows the potatoes to remain smooth and creamy.