The Blockbuster Video Inspired Speakeasy That's Coming To Los Angeles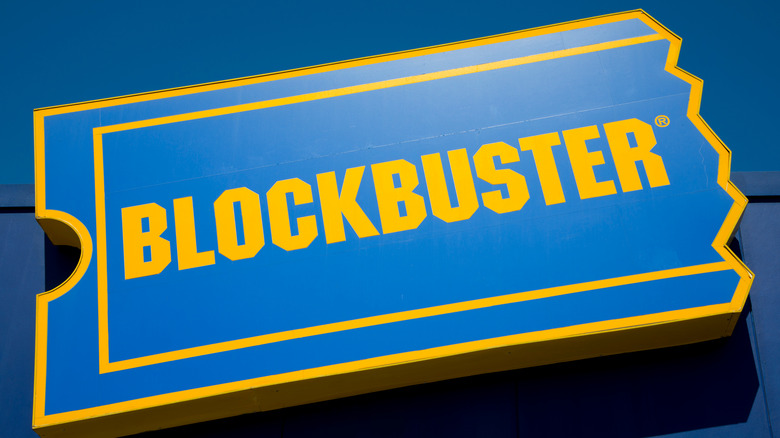 Adwo/Shutterstock
Everyone remembers Blockbuster. If you lived through the 80s, 90s, or even the early 2000s, it's likely you'll remember the familiar ritual of picking out a movie in the pre-Netflix era as soon as you get a glimpse of the blue, white, and yellow Blockbuster logo. But what would it be like to time-warp back to a Blockbuster video store one more time? As Food & Wine reports, that's a question that a new LA pop-up is willing to gamble on. 
The new pop-up bar is a collaboration between Bucket Listers and New Gold Empire — the former company is behind the popular The Golden Girls Kitchen, while the latter created the Will Ferrell-themed venue Stay Classy. While The Golden Girls Kitchen has embarked on a national tour, the Blockbuster Speakeasy — as the pop-up is to be called — is currently only planned for an L.A. run. However, the "Golden Girls"-themed pop-up also started out with an L.A. run, so it's possible that the rest of the country may get a chance to check out under the blue and white once more. Here's how it works.
From family-friendly video store to speakeasy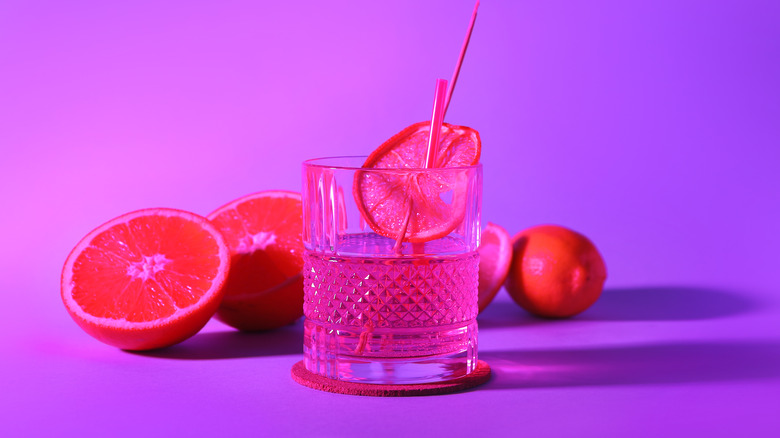 Pixel-Shot/Shutterstock
The return of Blockbuster Video promises to bring all your favorite '90s nostalgia, remixed for adult audiences. According to Bucket Listers, you'll be greeted at the door with your brand new (or should we say charmingly old?) Blockbuster membership card. Then you partake in the familiar ritual of wandering the aisles, picking a VHS tape. Be sure to check the descriptions on the backs of these classic '90s and 2000s gems, as instead of film synopses, they'll have drink descriptions on the back. Read carefully, as Food & Wine notes your drink could include '90s-inspired ingredients like Gushers. And instead of genre-marked aisles, the aisles will delineate different types of cocktails and beers.
Once you've made your film selection, take it to the checkout counter, where a bartender will prepare the drink described on the back. Two drink tickets are included in your $45 dollar ticket, which you can redeem using your membership card. Feeling a bit peckish? You can also pick up movie theater candy and popcorn, just like you could at the real Blockbuster, plus a selection of gourmet bar snacks. Per Food & Wine, adult goodies on the menu include a "Grown up Lunchable, Please Rewind Truffle Fries, New Release Flatbread & Dips, and the Late Fee Risotto Parmesan Cheese Balls," as well as nostalgic sweets like a Dunkaroo Ice Cream Sandwich. The venue will also begin serving Blockbuster Brunch (which comes with one drink ticket) starting December 10. No word yet on the brunch menu, however.