TikTok Is Craving A Guy Fieri-Ina Garten Food Network Crossover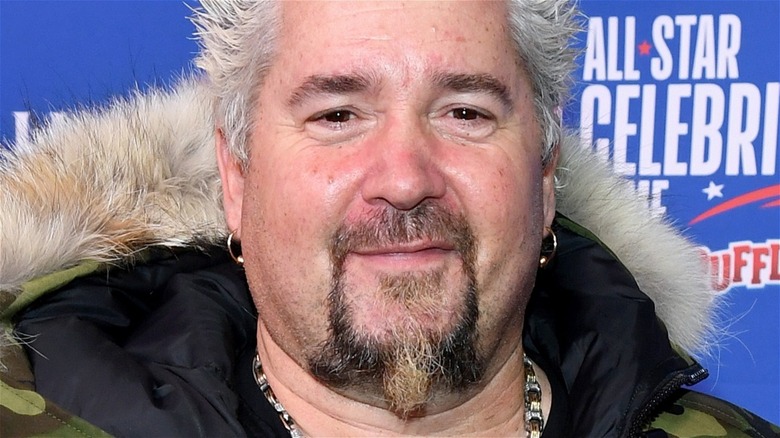 Kevin Mazur/Getty
When it comes to successful TV personalities, it doesn't get much bigger than Food Network stars Guy Fieri and Ina Garten. Both have carved out unique brands that have garnered them decades of staying power in food media. 
Fieri gained recognition as the host of the hit show "Diners, Drive-Ins, and Dives." The flagship show highlights local restaurants that define the culinary culture in their community. After years of success, he expanded his empire to include new ventures, including his new delivery-only restaurant called Flavortown Kitchen.
In comparison, Garten, who recently celebrated 20 years of her groundbreaking show "The Barefoot Contessa," won the hearts of millions by helping novice chefs improve their cooking skills. This compassion for those without culinary training comes from the fact that Garten herself was never formally trained. While working in D.C., she taught herself how to cook through Julia Child's cookbooks (via PBS). As two darlings of the Food Network, have Fieri and Garten worked together before?
The culinary collaboration we didn't know we needed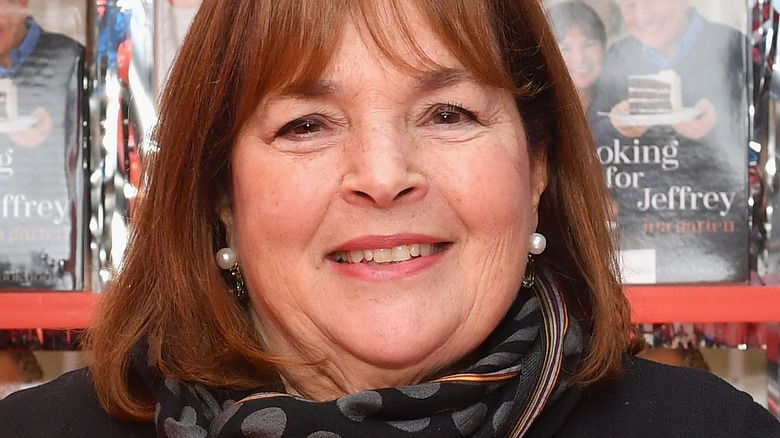 Noam Galai/Getty Images
Considering Garten and Fieri have spent a combined 36 years on the Food Network, you may be shocked to learn that they have yet to collaborate on a show — or even meet off-screen. This was certainly the sentiment of fans of the pair on TikTok, who, in a recent post, expressed their desire for a crossover between "the king and queen of Food Network."
In a clip of a Fieri interview shared on Food Network's TikTok page, the "Guy's Grocery Games" host was asked if he had ever gone to one of Garten's events, to which he responded that though he hasn't met her yet, he thinks she's "amazing." This, of course, spurred a bunch of fans in the comments to encourage the two to meet and work together.
One surprised fan said, "What?! He's never met, Ina? Come on Food Network, make it happen!" "Well, now I want this crossover," said another. People even offered the network free concept ideas: Referring to both stars' hit shows, one person suggested, "'Diners, Drive-Ins, and Hamptons Homes!' Make this happen!" Another suggested that Fieri invite the Barefoot Contessa to "Guy's Ranch Kitchen." With several Redditors wishing the Food Network would slow down on the competition shows and return to more cooking content, this collaboration could be just what the doctor ordered.