The Austin Gas Station That's Actually A Food Destination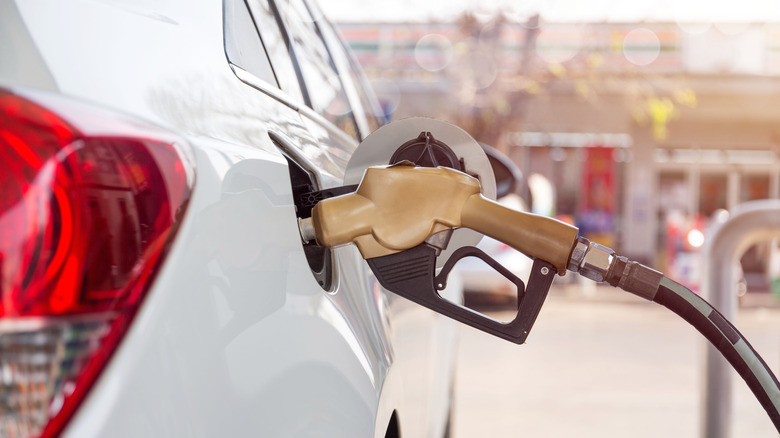 CHARAN RATTANASUPPHASIRI/Shutterstock
Austin, Texas, is a premiere destination for Southern cooking. Whether you're stopping at one of the city's many food trucks, drinking a margarita on a Tex-Mex patio, or enjoying vegan comfort food, the central Texas metropolis is a hot spot for unbeatable dining experiences. But if there's one food that Austin does best, it's barbecue. In fact, data analyzed by Clever found that Austin ranks among the top two best cities for barbecue — second only to San Antonio, which is just a stone's throw from Austin.
While many tourists stand in long lines for Franklin Barbecue, one of the best spots in America for ribs, they might be overlooking another Austin essential called Rudy's. The restaurant was founded in the early 1900s out of a small gas station in the Texas Hill Country, but it didn't add barbecue to the menu until the late '80s. Since then, the homey restaurant has expanded across Texas, Oklahoma, Arizona, Colorado, and New Mexico, with four locations in Austin alone. Although not all Rudy's locations are armed with gas pumps nowadays, per Food & Wine, the chain is a testament to the notion that great food can be found in unsuspecting places.
There's plenty to enjoy at Rudy's Bar-B-Q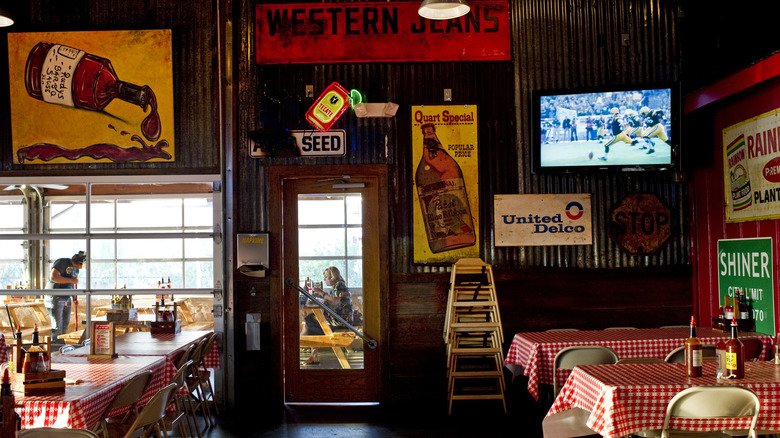 Lynsey Addario/Getty Images
A one-stop-shop for gasoline and good eats, the original Austin Rudy's on the Capital of Texas Highway also boasts a country store as part of its charm. After you fill up your tank and enjoy a pork loin sandwich with a side of the restaurant's signature creamed corn, you can head to the country store for apparel, barbecue sauce, beer, and more. And, according to Bring Fido, Rudy's is dog-friendly.
According to the Rudy's menu, all barbecue sandwiches are under $10, and most of sides (like green chile stew and potato salad) are under $3 — pretty good prices considering the current state of food inflation. Customers can even get a half chicken for 8 bucks, and if you're feeding a family, Rudy's also sells brisket, ribs, and other meats by the pound. For breakfast enthusiasts and those with a sweet tooth, there are breakfast tacos and Southern sweets like banana pudding, peach cobbler, and pecan pie. While dining with a gas station pump in your peripheral might sound unusual, Rudy's is living proof that quality food isn't always a product of fancy kitchens and luxurious dining spaces.