Prue Leith 'Became Public Enemy No. 1' After Her Kitten Drowning Fiasco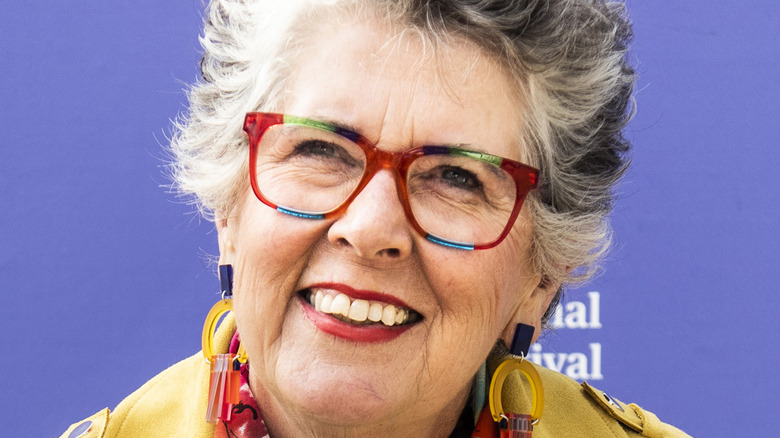 Simone Padovani/awakening/Getty Images
We're eagerly awaiting the Season 13 finale of the beloved "The Great British Bake Off," wondering which remaining contestant, Abdul, Sandro, or Syabira, will be this year's finalists. The latest season of this wholesome baking show brought back presenters Noel Fielding and Matt Lucas, along with judges Paul Hollywood and Prue Leith.
If by some off chance you thought that Leith's life revolves around GBBO, think again. Did you know that Leith, who also has the title of Dame, is a successful writer? Per her official website, the GBBO judge has written numerous fiction books, but also a handful of cookbooks, such as "The Vegetarian Kitchen," "Leith's Cookery Bible," and her newest offering "Bliss on Toast." Among Leith's books, there's also an updated autobiography called "I'll Try Anything Once," and recently, it was a cause for another dose of the well-known internet outrage. And the reason for all the anger? Shockingly enough, it's drowning kittens.
A common yet brutal act of the past has caught up to Leith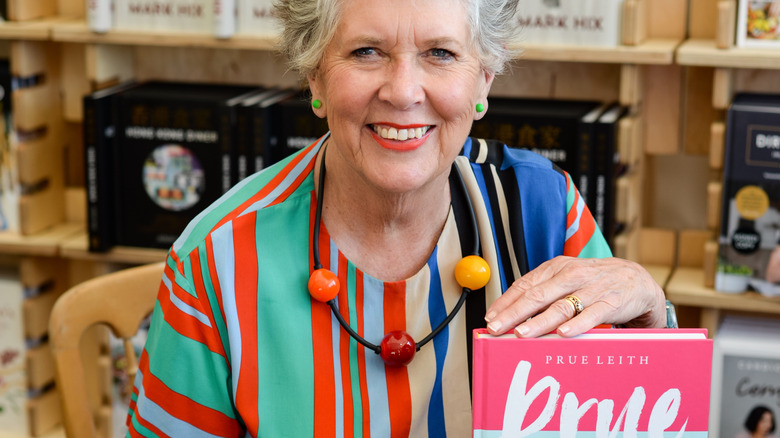 Mark Anton Smith/Shutterstock
HuffPost reports that in her memoir "I'll Try Anything Once," Prue Leith wrote about drowning a litter of kittens when she was 11. She says that her mother told her to drown the kittens just a few hours after they were born. Leith explained that the reason for the horrible act is a bit more complicated — it happened in the early 1940s in South Africa. At the time, kittens were regularly drowned to maintain the country's cat population. 
The "Great British Bake Off" judge now says the experience was "traumatic, awful, (and) horrible." Still, the backlash came from all corners of the internet, most notably on Leith's Instagram account, where you can find comments such as "Kitten killer," and "I'll never watch brit baking again." Leith can't understand what GBBO has to do with the horrible act from her past, and defends it by saying it's "the kindest, most inclusive, most friendly show in the world" (via People). 
However, with the show being under fire for its Mexican Week episode, along with The Guardian's scathing review of Season 13, described as "the show's worst ever series," things are not looking great at the moment. Leith concludes that talking to the media is pretty cathartic as she can explain what actually happened, and we can only hope that the show's fans will forgive her sooner than later.