Rachael Ray Turned Her Favorite Authentic Pizza Into A Pasta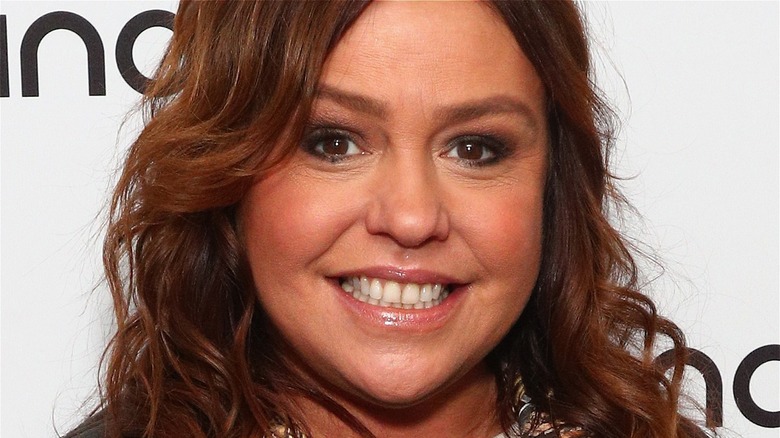 Astrid Stawiarz/Getty
In Tuscany, you can go for a drive through the sunny hills, pretend you're Diane Lane, and have your own "Under the Tuscan Sun" moment. And who would blame you? It's a region rich with history, being the birthplace of the Italian Renaissance, plus culinary delights and a gorgeous, dramatic landscape. It's likely what pops up in your mind when someone says "Italy."
Food Network icon Rachael Ray spends a lot of time in Italy, living la dolce vita in Tuscany. Ray, who is of Italian descent, owns a house there with her husband, musician John Cusimano. They purchased the fixer-upper and unveiled the revamped home in a special two-part premiere of "The Rachael Ray Show," celebrating her 17th season. There's a pizza oven, a small vineyard, and an apartment on the property.
Having spent a lot of time in the area, the chef has built up a veritable treasure trove of spots, like her favorite restaurants and where to shop (via Rachael), but there's one restaurant's authentic pizza she's adapted into a quick and delicious pasta dish.
This Tuscan pizza is easy to turn into a pasta dish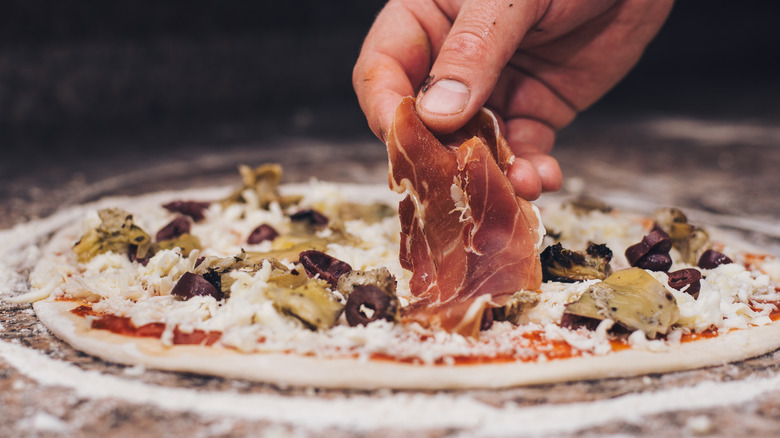 Aina Cas/Shutterstock
The pasta dish "is a riff on a pizza we love to order when we are in Italy and are too tired to cook, usually the day we arrive or the night before we have to leave," says Ray (via Rachael). The pizza in question is served at a local hotel and restaurant that the TV star and her family go to when they visit Tuscany called La Gustea in Sarteano. It's a quaint hotel where the head chef innovates traditional Tuscan dishes. The homemade pasta dishes are popular, but what La Gustea is really known for is its 36 different pizzas — yes, 36.
The pizza in question is topped with tomatoes, mozzarella di bufala, and artichokes. Ray takes those ingredients and creates a pasta dish with them. She tosses them in a flavorful, quick tomato sauce that's spiked with garlic and a handful of torn basil. She suggests using fettuccine, but you can use any pasta you want. Toss the pasta with the sauce and then top with ribbons of salty prosciutto and shredded fresh mozzarella. Don't forget the artichokes, either. An extra glug of olive oil won't go amiss, either (via Rachael).